The Must-Dos For Renovating Your Basement
by Paul on Apr 6, 2017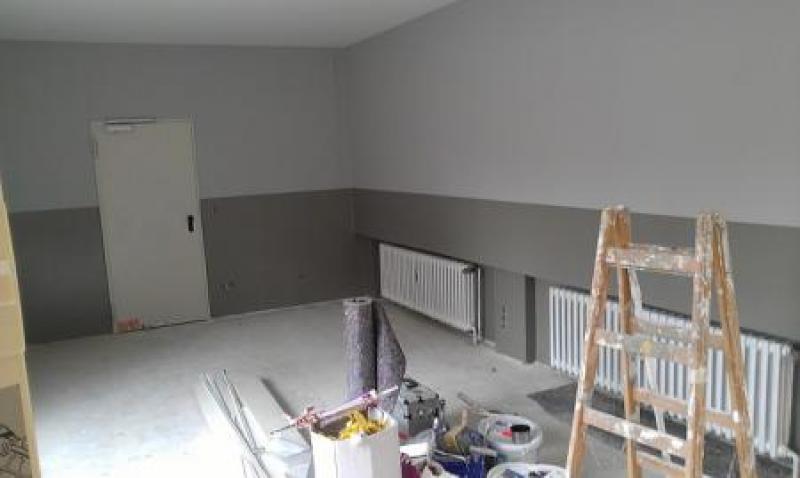 A basement is an excellent place to carve out some extra space for an office or a playroom. But not every basement is ideal for renovating. If you intend to redo your basement, taking steps to pre-renovate might save you in the long run. Most basements, especially older ones, weren't built to be renovated. They can be more of a foundation than additional living space, so make sure to do these things before you spend money on a basement renovation, or you could find yourself underwater -- either financially or literally.
Plan the layout carefully
One of the biggest hurdles in a basement renovation can sometimes be the limitations of the space and the placement of things like water heaters, sump pumps, or even foundation walls. Since many things in the basement can't be moved around for structural reasons, before you start anything, make sure that you create an outline and live with it for a bit. Things always look more spacious before the walls go up. A great design layout can maximize space, while a poor one can waste it. Make sure to use natural light to create a space that you want to live in.
Inspect things before you begin work
Many hazards might be lurking in your basement. If you are going to renovate, you want to make sure that everything is working properly, in a healthy living condition, and that the space isn't prone to flooding. The problem with a basement is that since you aren't in it very often, you might unknowingly be oblivious to water leaks.
Make sure that the foundation is sound and doesn't have any cracks. It is also a good idea to have a mold removal service inspect the rim, header joists, and floor joists, as well as the sill plates. Don't assume that the floor is level. Depending on the flooring material you choose, having a level surface might be a very important structural need. Make sure to have an HVAC professional check out the basement's ventilation to ensure that the air quality is okay for making it space where people can hang out.
Check for headroom
By code, in many areas, you need a minimum of seven feet of headroom for safety. If you don't have it, you might have to rework ductwork or even consider having the foundation dug out to provide more headspace.
Sump pumps are a must
The worst thing that can happen after you renovate is the basement flooding. All your expenses and hard work can be completely undone with one good heavy rain. Before you begin any basement renovations, make sure that you have a fully functioning sump pump, or in some cases, two. Also, put guards on them so that if they aren't working properly or there is a storm that shuts down your power, you are notified immediately to prevent damage.
Insulate pipes before you enclose them
Pipes can have condensation form on them that drips onto drywall and can cause mold. If you have any pipes that you are going to enclose, make sure to insulate them properly before you put walls up. Hot-water pipes need to be wrapped to increase their energy efficiency, and cold-water pipes need to be insulated to prevent condensation from leaking onto ceilings and drywall.
Leave space and access to equipment
When you are redoing your basement, make sure to leave enough space to get to equipment and appliances. That includes leaving access to them. Don't box in your water heater, furnace, or sump pump so much so that you can't get to them if you need to. If there is a problem, you don't want to have to rip things out to repair equipment. Easy access is key.
Lighting is key
If you are going to redo a basement space, you can't overlook lighting. Basements are typically dark due to limited window space. Make sure to light all areas, even those that seem far removed or out of the way. You want your basement to be an enjoyable area to live in. That includes having enough light to see.
If you are going to put money into redoing your basement area for extra living space, make sure you invest in it to make it livable. Doing the pre-renovation work to ensure that it is safe for living, that mishaps won't happen, and that you plan ahead if they do, is the best way to make your basement a space that you and the entire family can enjoy.