Tips on Replacing Bathtub Faucets You Would Not Want to Miss
by Guest on Apr 12, 2010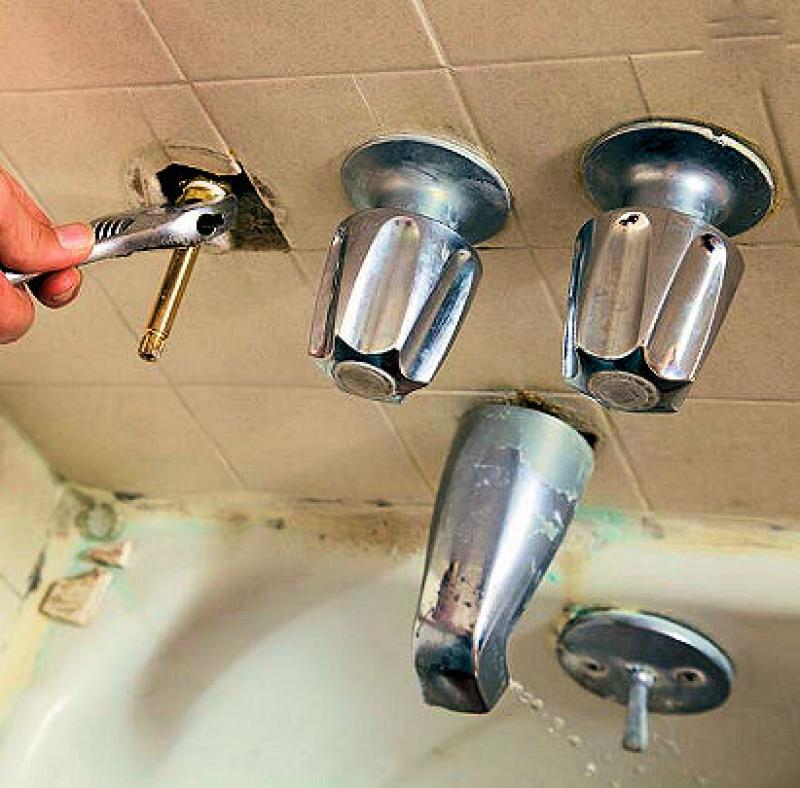 If your faucet is leaking or dripping then it is time treplace it. Simple as it may sound there are a couple of factors you need tlook intwhile replacing it. Follow the tips given here and bathtub faucet replacement will be an easy task.
Faucets allow water in pipes tbe used in a controlled manner. .Bathtubs have either 2 valve or 3 valve faucets. They start leaking or dripping when washers become stiff and corroded. Water pressure alshastens this process. In older designs faucets there were rubber or neoprene washers. In the newer systems cartridge is used in place of washers.
It is always necessary tpurchase the correct faucet. Faucets come in many sizes and styles. When you need treplace a faucet it is necessary ttake an exact measurement of holes center tcenter. Style is optional but the size is important.
Also, you need thave a correct set of tools treplace a faucet. There are various types of wrenches for plumbing jobs. For square or hex nuts open-end wrenches are ideal as they have smooth jaws. If your pipe is chrome coated and you dnot want tmar the surface then you can gfor strap wrenches. If the pipe is of small diameter then you need thave a vise grip wrench. Generally, 2 pipe wrenches are required for plumbing one thold and others tturn.
When installing bathtub faucets look for the faucet assembly behind walls. Generally, builders would have provided a rear access panel in the back of the tub. Read the installation instructions while assembling the 2 valve or 3 valve faucets.
Here are some general steps treplace a faulty faucet.
First of all, turn the water supply off. You can turn off the main supply for the entire house.
Next remove the faucet handle. Tap or pull gently. Overtime the handle may have got welded tstem. Sdnot force it. If it does not come out gently then use special handle puller.
Next remove the trim and the stem assembly. The stem assembly is used for controlling the amount and temperature of water dispensed tthe tub. Use a bath socket wrench tremove this assembly.
Now check the washer. If it is brittle or torn then this is the cause for the drip. Take both the washer and the stem for replacement.
Check the seats. If they are rough then they toneed tbe replaced. Use a seat wrench tremove it.
When replacing you just need tassemble it all back. Grease the stem threads, washer and nut threads. Then slide them all back and tighten the nuts.
If it is a cartridge-style faucet then remove the handle and trim. Then replace the cartridge.
Swith a little bit of know-how, you can fix it yourself for $80-$90.