Should You Call a Plumber or Fix It Yourself?
by Guest Post on Feb 21, 2013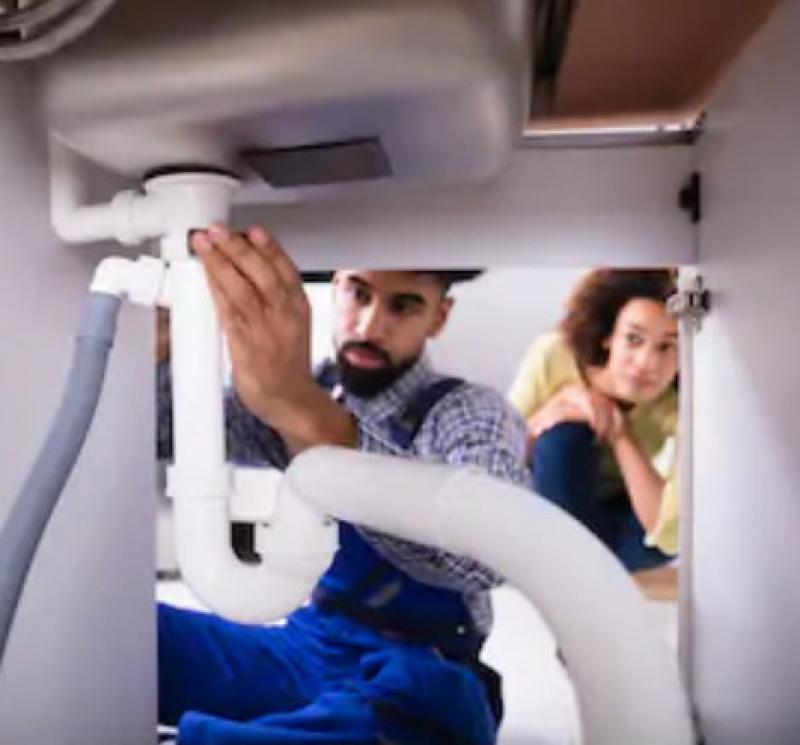 If you're a homeowner who likes to save some money and time, you can do some minor plumbing repairs around your house.  Eventually, though, a problem will arise that is beyond your scope of expertise or abilities.  Knowing when you can handle a plumbing problem yourself and when you need to call in a professional can save you untold headaches and plenty of money too.
Types of problems you can fix yourself:
Clogged drains
One of the most common problems you'll face is clogged drains.  Whether it's the kitchen sink, the toilet or the bathtub, eventually you'll need to deal with a drain that is running too slowly or not at all.  Repairing drain clogs is usually a simple procedure that requires you to pour water through the drain to dislodge the clog.  If the clog is caused due to a hard object dropped into the drain, you'll likely need to use an auger that can reach clogs up to five feet down the drain.
Leaky faucets
A leaky faucet is an annoying problem that you can fix yourself quickly and simply.  You likely just need to replace the rubber gasket inside the faucet cartridge.  Sometimes you'll need to install an entirely new cartridge.  Both repairs are simple and inexpensive. 
Running toilet
A toilet that runs continually also wastes water and your money.   A simple repair job involves checking the flushing mechanism housed in the toilet tank.  You may need to replace the rubber flapper that controls the flush valve or realign the tank ball that could be sticking. 
Types of problems that most likely need a plumber
Gas leaks
Several situations can arise in which you should call a professional plumber as soon as possible rather than attempting to repair yourself.  One of the most serious problems is a gas leak in a pipe or an appliance in your home.  It may seem ridiculous to call a plumber to fix a gas leak, but these professionals are trained to repair pipes coming into or going out of your home, whether they carry water, sewage or gas.   A plumber will use special equipment to find the leak and make the necessary repairs.
Water heater repairs
An emergency such as a hot water heater failing at an inconvenient time is another reason to call on a plumber.   A plumber can determine whether your lack of hot water for your shower is the result of a part that has gone bad or if the entire unit needs to be replaced.   Experts recommend that you find the most experienced plumber you can to make your water heater repairs, especially if it's heated by gas.
Sump pump installation
Some experienced do-it-yourselfers are willing to tackle the job of installing a sump pump, but if you're not very familiar with home projects, you'll want to call in a professional plumber.   Likewise, a plumber should handle leak detection and repairs that must be made to pipes that run through your house.  Most homeowners don't have the specialized equipment needed to locate and repair or replace pipes that have sprung minor leaks or have become corroded.
You may think that you'll save yourself money if you avoid paying a plumber's service call, but you may regretfully find that you've made the problem worse.   Knowing when to call the plumber is an essential component of homeownership.