The Unconventional Method to Getting Rid of The Nastiest of Stains
by John Davidson on Dec 13, 2016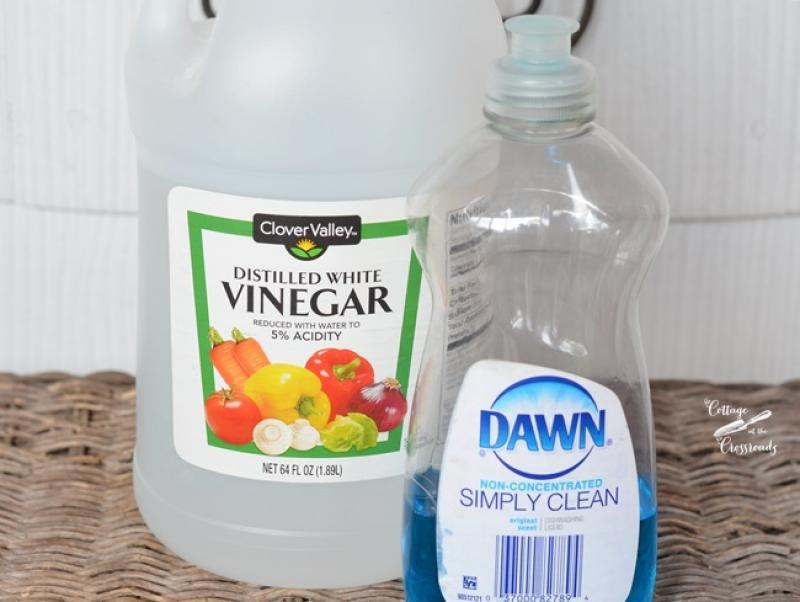 I don't have the fortunate luck of having kids just yet, but I am lucky enough to have two wonderfully large dogs that continue to be my best friends today and into the future.  Unfortunately, they are now older and have the occasional "accident" in the house.  Not only that, but they drag in dirt and mud on the wet, rainy days and salt and snow during the winter days.  It's tough to keep the house orderly when you have two big guys who constantly mess things up.  As much as you do your best to keep things tidy, they find a way to keep your floors extremely messy.
I know a thing or two about messy carpets and I want to share a very effective method I've been using for many years to take out the dirtiest of stains and smells out of the carpet.  Before you call your local carpet cleaning company, try this trick to clean small spots, then when your entire carpeting needs a good cleaning, then call up the local carpet cleaners!
To make this concoction you'll need 5 common items found in your house:
Vinegar, dish soap, water, and iron, washcloths
It is that simple.  First, locate the area that you need to be cleaned, they fill a small spray bottle with 1 part vinegar to 2 parts water.  Usually, I put 2 cups of water for every cup of vinegar.  Then I add 2 tablespoons of dish soap to the mixture.  This is optional (but very nice) but I add my favorite scented oil to give the area a nice fresh scent (usually tea tree oil).  
Next, spray the solution directly to the affected carpeting and generously dampen the carpet until the solution has made its way to the base of the carpeting.  Then take the washcloths and dunk them into the bucket full of lukewarm water.  Gently place the washcloth over the affected area and place your iron on top of the washcloth.  Make sure the iron is at medium temperature and continuously keep moving the iron so that it doesn't burn or start any type of fire.  You'll notice that the grease, dirt, and grime that was once on the carpet is now being absorbed into the washcloth.  Take the washcloth and rinse it in the bucket of lukewarm water.  Rinse and repeat the process until you cannot see any more residue being absorbed by the washcloth.  If you would like to leave the area completely dry you can always take a blow dryer and apply the heat to the dampened area.  Again, make sure to place the dryer on medium heat and always keep the heat moving.