Maximize Your Basement: Tips for Remodeling this Essential Part of You
by Guest on Feb 20, 2013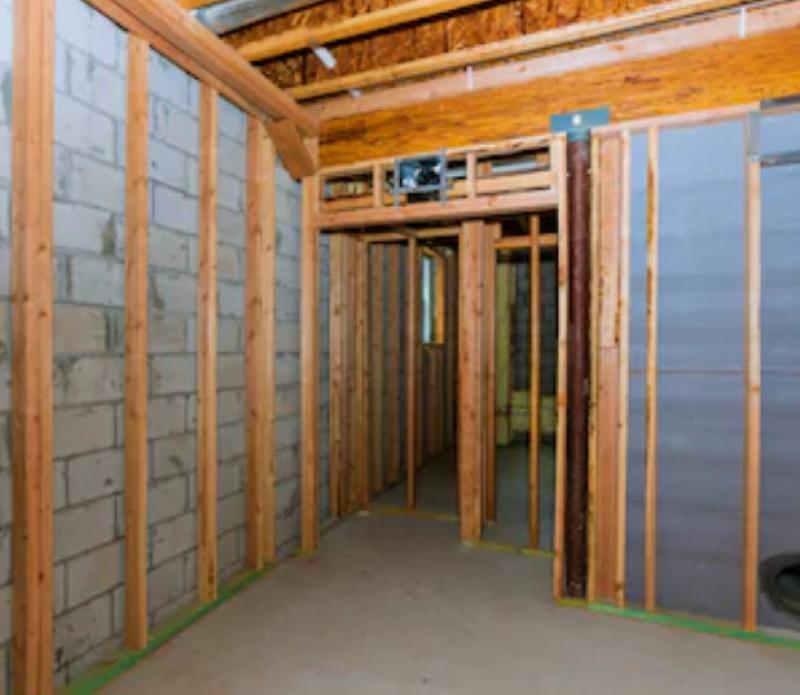 When people think about renovating their homes, they often overlook a major component of their house: the basement. Sure, you can leave the basement just the way it is, but you're probably not maximizing the space you have in your house. There are a lot of options when it comes to reconditioning a basement - you can turn it into a child's playroom, a family room or a specialty area, like a game room with a pool table or a craft room.
Types of Basements
There are two basic types of basements:
Basements that are not intended to be a living space but are instead just for storage.
Basements that are livable thanks to insulation, carpeting, and other amenities.
Older homes tend to have basements that are primarily for storage, while newer homes have livable space in the basement.
There Are Too Many Options!
A Man Cave for him versus a gift wrapping room for her? A second playroom for the kids versus a spare bedroom for when guests come to stay? If you have a livable basement area, there are so many options that you may have a hard time deciding on just one. The most important part of a renovation is making sure you know what you're going to do before you even begin. Without a solid plan in mind - and on paper - your renovation isn't going to turn out well.
To decide what you want your basement to be, think about your lifestyle. Is there something that you feel is lacking? In the evening, do you wish you had a space to retreat to where you can quietly read? Your basement may have a "library" written all over it. During the day, do you need more space to work from? Sprawl out in your new basement office.
But What Can I Do With an Older Basement?
If your basement is too cold and industrial to turn into a room where people will want to hang out, there are still plenty of options for refurbishing. Some basements need a good cleanup so that they can be safely used for storage space. You can also create a laundry area in the basement or build a gym. Think about what you wouldn't mind doing in the space you have. For example, you may not want to relax in the basement to watch a movie, but your teenage boys would probably love an area to play air hockey with their friends.
Considerations When Renovating a Basement
If your basement's gone unused for years, there are a few things to take into consideration before adding games or furniture to the room:
Are the walls, floor, and ceiling in need of repair?
Is there a mold problem that you need a professional to address?
Do you have an older home with asbestos in the walls? If so, you need a trained professional to safely renovate.
Are your HVAC and plumbing systems up to date? Do you even have those systems set up in the basement?
Does your furnace need to be replaced or retrofitted?
Also, whatever you turn your basement into, you're going to need a lot of light. Since you don't have any full windows in the basement that will let in natural light, you'll need to either set up plenty of lamps or install overhead lighting if there's isn't any yet.
Sticking to a Budget
Lastly, your basement remodel will have a lot to do with how much money you have to spare. If you can't afford a full renovation yet, don't scrap the idea entirely. You'd be surprised at how much a good cleanup and a new coat of paint can do for space. Slowly start your renovation and as time goes on, continue adding to it.