Property Business and the Ways to Make a Profit
by James Helliwell on Aug 13, 2018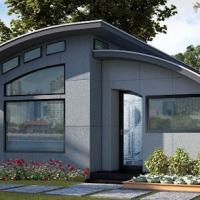 If you're thinking of quitting your day job and pursuing a DIY passion, refurbishing a home can provide a good channel to release all that pent-up energy and urges.
Another interesting point is that a property business does not require any particular training or qualifications, or a strict guide for success. So how do you become a property business manager or developer? What licenses do you need or professional exams do you require to pass? None really! Once you've made your first property sale for profit, you've officially become a property agent.
Is a property management business profitable?
The real estate sector has a lot of profit potential. Prices of buying homes are high, which means more people are opting to rent, and property agents can help facilitate such transactions and make some profit of their own. Most agents charge upfront as well as a monthly fee for their services. A property developer's job is mostly about managing a client's property portfolio, which can range from a single property to hundreds of properties. A property management company can also manage clients who own leasehold buildings.
In all of the scenarios, a property developer's services include finding and vetting tenants for the landlord, drawing up legal tenancy agreements, and regularly inspecting how tenants are looking after the property. Your role as a property business manager also includes handling repair and maintenance issues in the property and managing transactions and other liaisons between the tenant and the landlord.
Many property owners are finding that their lives are becoming easier with the help of good property managers, so the job is now in high demand. Besides, they help the landlord ensure that all deals are local-authority compliant and legal.
What skills do I need to manage a property business?
As a property manager, you will deal with a whole manner of different people with varying expectations and needs, such as landlords, tenants, contractors, and vetting companies.  So, it is essential that you possess good communication and interpersonal skills.
Occasionally property deals are fraught with issues and things could suddenly go wrong, and you will need to be prepared and keep a level head at all times while sorting out the problem and tracking the details so everything is back on smoothly and everyone involved is happy and satisfied.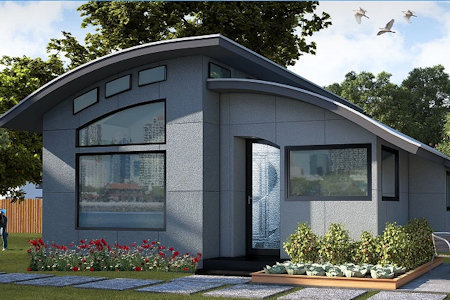 What is the average cost for setting up a property business?
Depending on the vision and scope of your priority management business, the setup costs can be at the lower or higher end of the scale. You can choose to start your property business from home or use a small office. That's basically all you need, in addition to having the time and ability to travel at short notice to visit properties and clients.
"With the advent of Internet technology, setting up a property business has become easier and less expensive than previously, while also allowing you access to a more global market. You can acquire cheap domain names, set up a professional-looking and responsive property website, and then expand your market base and profit potential with a good online marketing/branding strategy." - Property Experts - TWPN.com - With Great Property for Sale in Kent
In order to attract the attention of prospective clients, most property agents decide to set up their physical office in a prominent high street location. This also provides them with higher visibility and accessibility within the local area. You will also need to set aside funds for marketing, admin, and insurance costs, as well as for business communication tools and devices. What's the next thing to do? To increase your potential for success, it is important you do market research to know more about your property market, the dominant property types they need, and any specific local details that will help make the transaction process easier, safer, and more convenient for everyone.