Using Bridging Loans in Your Property Purchases and Renovations
by James Helliwell on Jul 26, 2018

The world of finance is rapidly growing especially in the field of bridging loans in many areas from parents helping their children onto the housing market all the way to helping to grow small (and larger) businesses with a short-term injection of investment capital. There are various ways to help businesses move ahead with these particular financial instruments.
Statistics point to the growth of these loans typically since 2011 increasing steadily year by year from £750 million per annum to over £4 billion in 2017 demonstrating the practice is becoming very popular in the main.
Banks with higher lending criteria are leading the rise in the industry pushing popularity higher each year and generations of better awareness are growing. Additionally, there is steadily increasing competition between both brokers and loan providers which is all helping expansion in this area.
What is Bridging Finance?
This kind of practice is generally a short-term finance tool to enable financial injections into a "vessel or project" allowing for faster completion and so achieving the main goal of all parties in the agreement which is the repayment of the loan. Short-term bridging finance is typically classified as being up to and around £25 million with the specified time frame and typically last between three to 24 months.
There can, of course, be pitfalls if the borrower cannot achieve the agreed repayment plan in the time frame that was initially agreed upon and this can then result in a potential loss, due to the implementation of the pre-agreed retainer or penalty clause.
Bridging Loans and Property Purchases and Renovations.
Property developers are using bridging loans to both secure and renovate dwellings for a speedy turnaround as well as a fast profit it is generally a less risky turnaround as long as the lender feels he can finish in the time frame.
The bridging loan works secured on your property to raise the necessary extra funds required. You borrow against the asset for a short-term loan. This way you avoid the normal process of applying for a mortgage and use the bridging loan to raise the funds instead.
Additional Business Applications.
For example, If you have bought a property as a sole trader, private individual, or a company, it works on similar principles. If you need to acquire a million pounds for funding you would place a ten percent stake down with the lender, receive the million and you now would have typically 28 days to complete the transaction or you might risk losing your stake depending on what you offered upon agreement. If you were to do things the more traditional way you might have to wait weeks for the mortgage to go thru but with bridging finance, you can borrow the £1M at a 50 percent loan-to-value and receive the funds at the point of initiation of the agreed deadline.
CCA Regulation Insurance
The bridging industry is CCA regulated meaning it has to conform to the industry standard regulations like the brokers and lenders within the scope of laws to protect the customer's rights under the banner of the CCA. This means that anyone applying through a broker, they are obligated to offer the cheapest loan product available, regardless of who they choose to work with.
Business Applications
Business owners can use this method just as easily. If you wanted a loan to improve your business you could offer your office building as collateral to bridge the loan. Further examples are things like funding an investment opportunity quickly and turning it around in time to meet a cutoff point with your lender.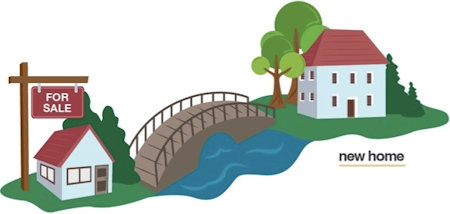 Loans could be used for many applications from startup companies, stocks, and shares, etc, or can also be funded in this way so long as you have the documentation and or business plan and these can be used by the lender to consider you for finance solely on these as collateral.
In the event you have a poor credit rating this may not be too much of a problem due to the fact the lender will not tend to decide on this as you have (in this instance) provided the security upfront. There are also what are termed 'non-status lenders' such who look at the potential value of the property, asset, or business to evaluate the funding opportunity instead.