5 Simple Tips to Make Everyday Cooking Fun with Your Partner
by Guest on Jun 16, 2010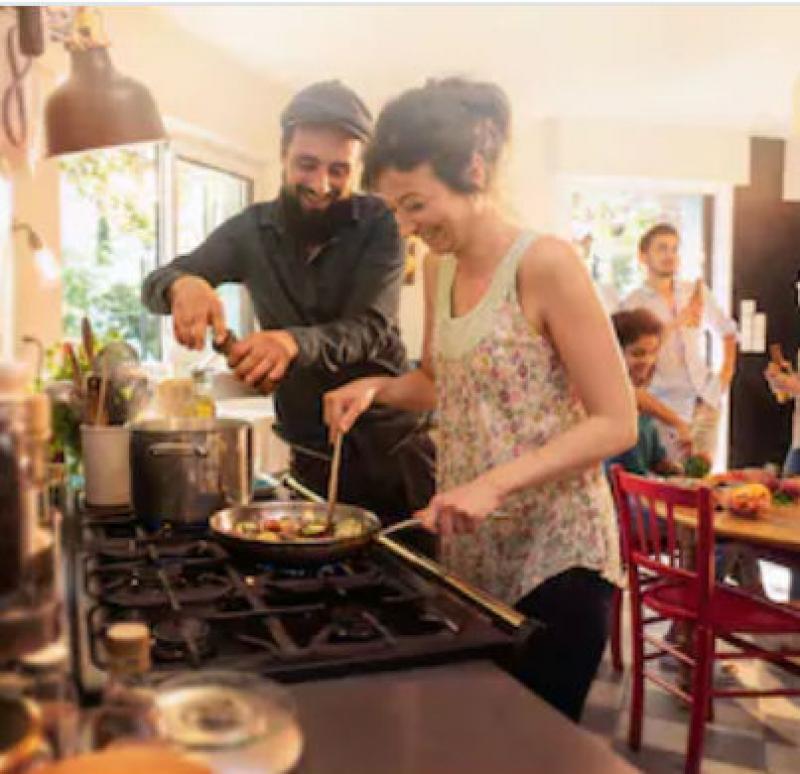 What better idea for a date than to cook with your partner and enjoy the food later? Everyday cooking can turn into a pain or a boring routine if you often spend time cooking alone or eating out, which could result in neglecting a balanced meal or could even mean lack of fun and excitement in your relationship. Learn why couples today are finding it more romantic to cut the trip to that fine dining restaurant and instead stay home to help each other cook a grand meal right at home. The kitchen is the right place to begin with, and it is indeed the only place where you will find all that you need to get you started (this does not include a prior trip to the grocery store, of course because let's face it, we all need to plan ahead).
My advice does not cater only to date nights; you may find cooking together saves you both time and gives you a chance to catch up after a busy day at work. Also, don't forget several couples get together every weekend or at least one weekend a month to cook meals in bulk to freeze them for later use although frozen food might lose its flavor and charm, but hey, it's an option for us busy folks out there! Moreover, I can assure you these home cooked frozen meals will be far healthier and nutritious than the ones you buy at your local grocery store.
 
Now for those 5 simple tips to aid you in the kitchen:
1. Thou Shall Leave the Attitude Aside
No matter who does the cooking in your home, leave the attitude of "who knows best" or the one that "it is not you job" aside. Join the kitchen (and the table later) with a neutral attitude (some heartiness won't hurt either).
2. Thou Shall Not Expect the Partner to Do Most of the Work
Now don't just leave all the cooking fun to your partner to know that they can handle it best because you know the best recipes are the ones that are made together, don't you?
3. Thou Shall Lend a Helping Hand, Whenever the Need Arises
Don't forget to dive in right away – it is a perfect chance for you to brush up your cooking skills and to show to your partner that you care for them. This does not apply to just our kitchen chemistry lessons but to any shores that might need help before or after cooking, such as cleaning, doing the dishes, storage, etc.
4. Thou Shall Plan Ahead
There's nothing more that can spoil an appetite when you just rush into things only to find out that you are missing the energy, the passion, or even the ingredients. Therefore, it is important to plan ahead.
5. Thou Shall Enjoy the Meal and Leave Room for Dessert
Now that the table is set for the perfect date, relax, and get to know the events that happened at each other's workplaces (i.e. if you have recovered from the recession, of course!) Whatever it is, don't forget to leave room for dessert, and you'll know that fun is only beginning…