The Benefits of Installing a New Roof
by Rohit on May 1, 2018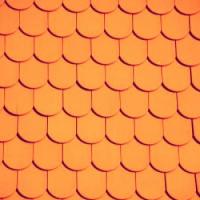 When you're remodeling or moving into a new house that has been old for a while, you might want to think about that one pressing question a lot of homeowners have these days. Should I repair the roof or replace it? Here's the thing, depending on the type of look you want for your home, there are quite a few choices you may need to look through. Other than that, repairing the roof may not always be beneficial although it looks like the better option for once. If there's too much damage, replacing the whole thing might be your best bet. Here are a few reasons why you should think about replacing your roof with a new one.
1. Increase in value of property
If you're trying to sell a house and it has an old and dingy roof, you might want to consider replacing it. Selling it gets ten times easier if the house looks new and improved. No buyer and a prospective homeowner would want to invest in a house that doesn't have a proper roof, which means they'd have to put in their time, effort, and money into repairing or replacing the roof. The property value of your house increases and the cost to replace a roof is not burdened on the new buyers, making it difficult for you to sell it.
2. Cost effectiveness
You might think your heating system isn't working that well, but it could well be because of the roof. A new roof makes sure that your heating and cooling system work better and in a more energy-efficient way since it repairs whatever damage the roof might have which could be affecting the thermostat. This helps you save money and the amount of energy consumption the heating system involves. Your electricity bill may see a better future that helps you save a lot more money than you thought you'd save had you not replaced the roof.
3. Safety
Starting from the safety and health of your family, a new roof will help you ensure that any hazards to health like mildew, mold, etc. are prevented. This keeps you free from contracting any unwanted diseases. Not only that, but an old and dingy roof will pose the threat of breaking and collapsing at any point. A new roof protects you against any such dangers. An old roof poses quite a threat when it comes to collapsing and creating any and every health hazard. Installing a new roof helps you eliminate all dangers of this manner.
4. Eco-friendly
You consume lesser energy, therefore you let out fewer carbon footprints. If your heating and cooling system is not consuming more electricity and energy than it needs due to having installed a new roof, you'd be putting in your contribution to protecting the environment. New roofs are being developed every day to reduce energy consumption.
5. New look and advanced technology
A new roof means your home starts looking better and better. If you've put in time and effort in remodeling your home, replacing the roof gives it a more alluring look and keeps you from avoiding looking at an unattractive ceiling. For instance, if you get a skylight or two, you may be increasing the appeal of your home tenfold.
6. Long-lasting
An old roof will not last any longer than it is supposed to, and it certainly won't give you ten days' notice before collapsing onto the house. To increase the life of your roof and your house in general, a new roof will bring in positive reinforcements. Make your home more energy-efficient and give it a longer life with a new roof.
Roofs can bring a lot of changes to your house, and most of those might not be obvious right when you install them, but in the long run, they are sure to provide you with more and more benefits as you go along. However, what's important is to choose the right kind.