Installing Rain Gutter Guards
by Guest on May 7, 2012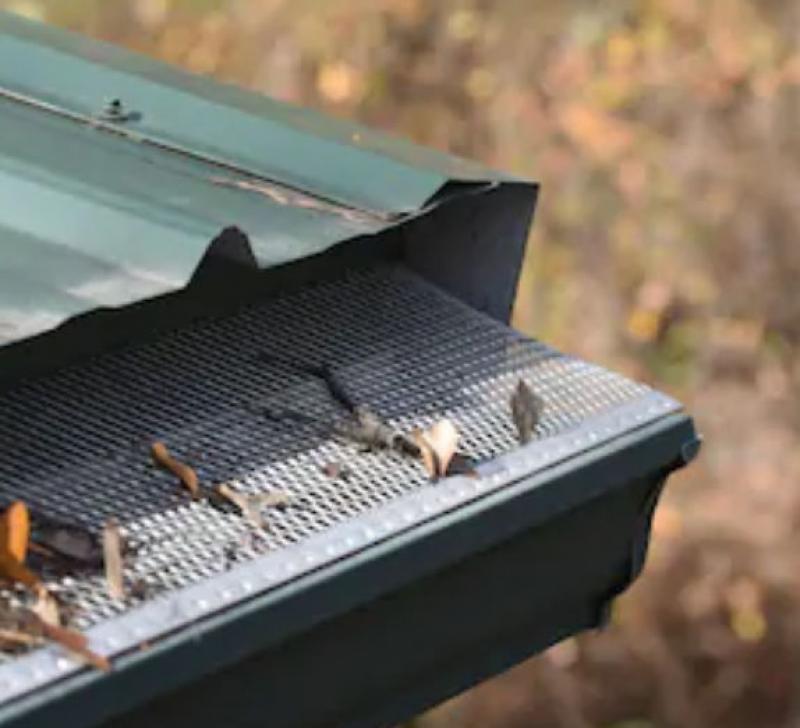 Installing rain gutter guards is an easy job that you can do yourself. There are, generally, two types to choose from: Vinyl and Aluminum. We will cover how to install one of the most common forms of each category. Please note, when installing these things, please do not fall and hurt yourself.  As always, use the necessary safety equipment. If you have questions about safety, the OSHA web site is a good place to start.
Vinyl Gutters:
To install the Vinyl gutter guards, gently lift up on the roofing and slide the thin end under the shingles. Pull the guard back until the end with the groove snaps over the edge of the rain gutter. It helps to have a screwdriver or other thin, strong object to stick through the holes to assist you. One other thing, these can be a pain to install if your gutters move around much or are bent. Just as you get one installed and are snapping the next one in place, the first one snaps loose. These are good where you do not want the guard to show.
Aluminum Gutters:
The guards that were available at our local store were of two kinds: roll and clip-on sectional. Both types arch slightly and may be visible from the ground. I've tried the roll stuff before and found the sectional easier to install. The best way to install them is in the "open" position as the clips are easier to push on. As such, it may be easier to install them from a ladder. If you do install them from the roof, be careful! All you do is push the clips onto the lip of the rain gutter. If you live under a bunch of trees, you might consider overlapping them a bit. The other end side of the guard rests on the shingles. DO NOT curl the guard under the shingles, debris will build up next to the fascia and it will rot. Once every couple of months just use a broom or your hand to remove the accumulated debris.