When and How to Inspect Your Roof
by Boris Dzhingarov on Jul 8, 2016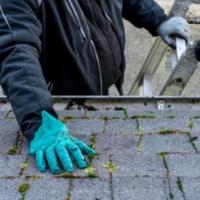 The majority of homeowners tend to make a habit of taking a good look at their roof in the autumn before the winter months set in. Unless you are having issues with visible roof leakage, it's advisable to check your roof at least once a year. Like everything else around your home, roofing material is subject to wear and tear, which is why it's a good idea to know what to look out for and what to do in order to best care for your roof, which is your first line of defense against the elements.
How Often to Inspect
Although as a general rule you should inspect your roof either annually or bi-annually, this can also depend on a whole range of other external factors. If there is consistent severe weather in your area, you should check your roof a lot more often as this can lead to more problems. If your area tends to have mild weather most of the time, it's still important to check your roof after any particularly bad weather, such as a storm, which could cause damage. High winds can cause damage to roof shingles, leading to potential problems with the roofing infrastructure. If you notice any damage to the roof after bad weather, you need to contact a roofing and remodeling company.
Where to Look
Simply getting up onto the roof to check for damage is often not enough when it comes to giving it a thorough inspection. When checking for damage, you should start by checking the inside of the attic, where you can often find more tell-tale signs than actually on the roof itself. Inside the attic, you should check for any signs of daylight through the roofing boards which could signify a leak. It's also important to look for any signs of moisture on the walls of the attic or in the insulation, which could also indicate that you have a leak.
Specific Issues
Simply having a look around isn't enough to give your roof a full inspection. You should look out for a range of specific things, such as the flashing on the roof, which will need to be fixed straight away if there is any sign of damage. You should also check the shingles on the roof for any signs of damage, which could indicate that your roof has passed its life expectancy. Damaged or missing shingles need to be repaired or replaced as soon as possible in order to ensure that you avoid any potential future issues. When checking the exterior of the roof, it's important to ensure that you do so safely. If you do not have the right safety equipment or are uncomfortable climbing onto a high roof, the best thing to do is get a professional roofing contractor to carry out the inspection for you.
Knowing how, when and what to look for when inspecting your roof can ensure that you find any issues as soon as possible and prevent more damage from occurring in the future.