All You Need to Know About Taking Care of Your Roof
by Shiraz Kahn on Aug 23, 2016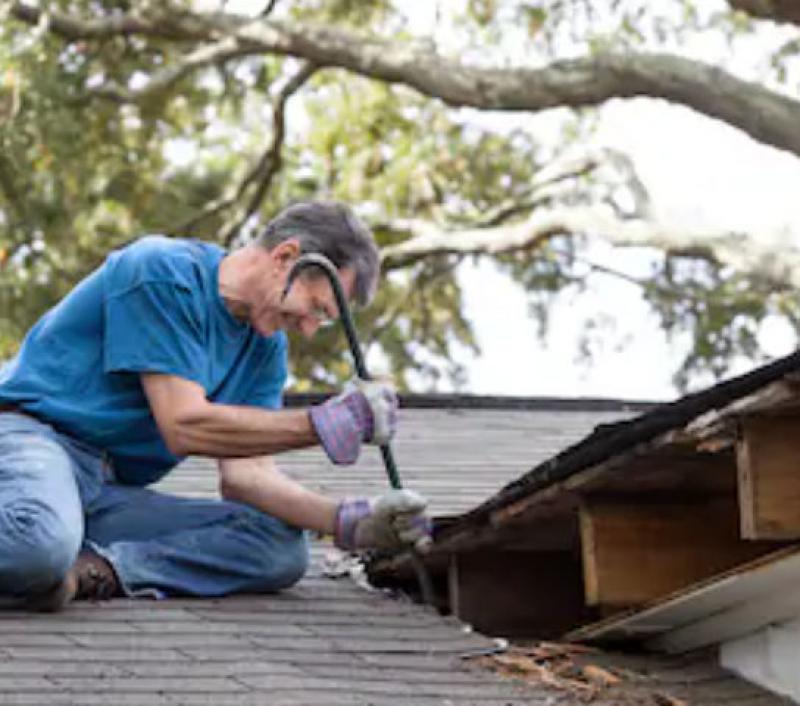 Homeowners are always looking for ways to save cash, and that often means only using electricity when necessary, making smart and long-lasting purchases, and making sure maintenance is taken care of regularly. However, maintenance is often overlooked or neglected in an attempt to save some extra cash, but the problems that can arise due to a lack of maintenance usually result in high repair costs. For this reason, it's vital that you have your roof inspected annually and after heavy downpours, as the costs associated with roof repairs can often be extremely expensive.
Admittedly, most of us don't consider the implications of a lack of roof maintenance because it's an area most of us rarely pay any attention to. Also, roof damages can be hard to identify, unlike many degradations that can be spotted easily within the home. Nevertheless, problematic roofs can have knock-on effects for the rest of a property, but these problems can usually be avoided if you take regular maintenance seriously.
Additionally, low-lying settlements and surrounding areas can be particularly susceptible to flooding, especially areas located within proximity to the River Penk. While you may think this poses no threat to your roof, blocked drainage systems caused by loose roof debris can exacerbate the disastrous effects of flooding. If you live in an area commonly affected by flooding, you have all the more reason to hire professional roofers to ensure your property is equipped to recover promptly.
Common Problems with Roofs
The most common problems with roofs are generally inexpensive to correct, and they're certainly worth correcting early to prevent bigger issues from occurring further down the line. Some of the most common problems include:
Improper installation
Leaks can occur as a result of improper installation in many cases, and that applies to all types of roofs. Built-up roofs (BURs), for example, can be susceptible to leaks if the flashings were fastened improperly or the membrane underneath the visible roof exposes gaps. The seams must be sealed properly via strong adhesive or heat welding.
Asphalt deterioration
Almost everything under the sun is coincidentally susceptible to damage from its UV rays, and that's especially true for asphalt shingles in the context of roofs. These damaging rays can cause the shingles to blister, loosen, and even fall from your property if left untreated for a prolonged period. As a further damaging consequence of loose shingles, the sheathing of your roof is exposed to the elements which can result in further degradation.
 Snow and ice
Some areas are more than familiar with cold winter weather and know how to handle it, our roofs need regular maintenance to remain in top condition. When snow or ice melts, it can make its way underneath the shingles before refreezing and expanding and thus loosening the shingles.
Clogged drainage systems
There is a multitude of factors that can lead to blocked gutters, from wildlife to debris. The resulting water backup can lead to rot, moisture problems as well as an improperly functioning property, and you'll need your drainage system to be able to work efficiently during periods of flooding.
Consequences of Neglected Roofs
The problems listed in the previous section are often very affordable to have repaired if caught early, but the consequences of neglecting them can result in extremely costly fixes. Some of the worst-case scenarios include:
Severe water damage
It's easy to think that small leaks and minor but apparent signs of moisture can be ignored in the short term, but it's almost definitely in your best interests to eliminate the problem as quickly as possible. Moisture build-up can compromise the quality of your insulation and lead to mold growth after an extended period of time. Both of those problems are difficult to repair and the latter can be hazardous to your health, especially if you or any of your family members suffer from allergies.
Risks to your safety
Neglect problems for long enough and the structural integrity of your roof will become compromised. Needless to say, repairing a roof that has collapsed is going to require a huge investment to put right, not to mention the fact it could result in injury.
Decreased property value
While most homeowners are looking to save money when it comes to running their homes, property hunters are looking to invest wisely in a property that won't require a significant investment to make it liveable. Property hunters want to know that maintenance has been taken seriously because they need to have confidence that the home they're buying is in good condition.
Early Signs of Roof Problems
We highly recommend hiring professional roofers to carry out thorough inspections rather than attempt to spot problems yourself, but there are a few common signs your roof might require repair, including:
Visible water spots on ceilings and walls
Granules frequently leaking out of gutters following rain
Cracked or cupping shingles
Missing tiles
Roof leaks during temperature fluctuations
Black stains on the roof
How to Avoid Expensive Repairs
In reality, the only way to avoid expensive repairs is to have the professionals carry out a thorough roof inspection regularly, advisably once a year after the winter. However, you might want to have a roof inspection after storms and heavy downpours, too. Problems can arise at any time, and attempting to carry out repairs by yourself is unlikely to be a good idea. If you don't complete a task properly, you'll be increasing the risk of problems arising in the imminent future.
Of course, sometimes even professional roofers can make mistakes, which is why it's best to search thoroughly for experienced companies who are best positioned to carry out an expert job. Online directories exist to make finding these companies simple, and they also provide reviews, contact details, and business locations in one place.