Top 4 DIY Accidents to Avoid This Summer
by Craig Daniel on Jun 25, 2014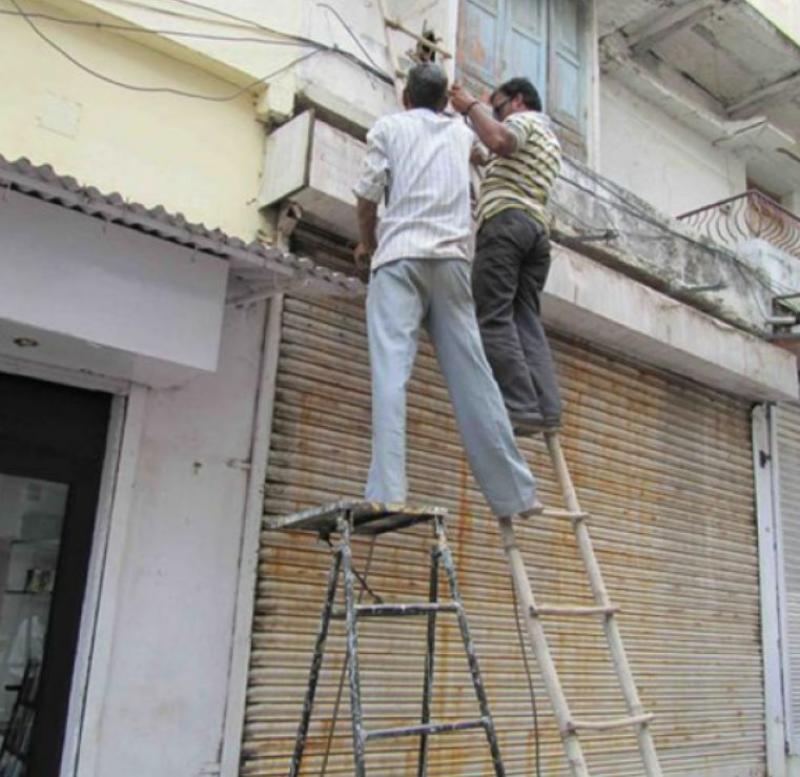 The warm weather is already upon us and something that we all have probably noticed is a barrage of householders hitting their garden and starting on those summer chores. It seems as though the sun is an immediate signal to whip out the tools and get to work on the garden and surrounding areas, although unfortunately this also means that the number of DIY accidents starts to rise.
It would be fair to say that the typical homeowner has little experience in performing certain maintenance tasks, and this certainly correlates with the high number of accidents that occur out and around the house. Bearing this in mind, we're now going to take a look at some of the key areas which prompt accidents - to hopefully minimize the chances of you ending up in A&E this summer.
Accident #1 - The Ladder
It doesn't matter whether it's winter or summer, the ladder will and always will be the pinnacle of all DIY accidents. There is considerable documentation on how to correctly climb a ladder and if you can stick to the "three points of contact" rule, you will increase the chances of safety by no end. Additionally, this is a situation where a worker can blame his tools and if you are working with a dodgy ladder, it's time to invest in a heavy-duty device from a site such as this one.
Accident #2 - The Lawnmower
While we were tempted to group all electrical equipment in one place (see below), the lawnmower deserves its very own section. Even though modern machinery has been fine-tuned considerably, the old trick of cutting through the cord still exists and can give you more than a nasty shock. The nature of the mower means there are countless other risks, so take care at all times when cutting your grass and also make sure that pets and children are kept well away.
Accident #3 - Other Electrical Equipment
And here is that section on the other electrical equipment we were talking about. It doesn't matter whether you are using a lawnmower or a hedge trimmer, make sure that an RCD device is fitted to guard against nasty, and potentially fatal, shocks. By installing one of these contraptions, the power will be cut off if you do happen to cut through a cord or tamper with the electrics in any other way.
Accident #4 - Overheating
It sounds ridiculous considering some of the high-risk nature of many of the other issues we've been looking at, but overheating is by no means a trivial accident that might occur once in a blue moon. Heat exhaustion and heat stroke are very likely when you're slogging away at the sun and you must understand the symptoms before you venture out. If you notice that you're starting to feel nauseous or suffer from headaches, it's a sign that one of the above conditions has started and you need to cool down or seek medical attention, as a matter of urgency.