4 Ways to Make Your Home More Stylish and Secure
by Nick Marr on Dec 6, 2019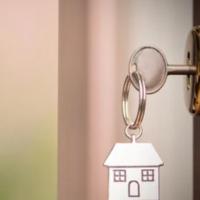 Every year, there are more than 1.4 home burglaries in the U.S. While there are plenty of ways to protect your home from a break-in, many homeowners hesitate to make changes. Some may believe that a burglary simply couldn't happen in their neighborhood, but many others hesitate to make changes that might detract from the look of their property.
Here's how you can keep your house and family safe while still making your home polished and stylish.
Add Outdoor Lighting
One simple upgrade that can make your home more secure while also enhancing your curb appeal is adding outdoor lighting. Landscape lighting, a stylish front porch light, or spotlights placed on ornamental trees or the front of your home all add a chic, polished look to your property once the sun goes down. They also help to prevent shadows and darkness that thieves can use to hide as they check out your home or look for ways to get in.
Rethink Your Security Camera System
Adding a home security system is a great way to protect your home and catch potential criminals. But adding old-fashioned, oversized cameras with unsightly cords will definitely detract from the look of your home. Luckily, there's a simple solution. A wire-free HD security system gives you the same peace of mind, but without sacrificing your style.
Stick to Solid Doors
Many homeowners like the rustic, cottage look of front doors with windows. However, while these may look stylish, they can also be a huge security risk. With windows at eye level, anyone coming to your front door can see right inside. They can see into any rooms near your front door, check out belongings you might have left in plain view, and possibly see if anyone is home. Even more importantly, glass windows can easily be broken, allowing criminals to quickly open your door from the outside.
Instead, it's best to stick to solid doors. There are plenty of options to choose from, and you don't have to give up windows entirely either. Many wooden doors feature small windows near the top that aren't easy to reach and that criminals wouldn't be able to use to break in. You can still get beautiful doors that will add to your home's appeal, but without putting your family's security at risk.
Add Shades and Curtains to Your Windows
Just as criminals can use windows on your front door to peek inside or even to help them break-in, windows on the ground floor of your home can be equally as dangerous. While you can't exactly get rid of your windows, there are a few simple measures you can take to make them less of a security risk.
Adding shades is one simple solution. Shades can be closed at night to keep out prying eyes. With a variety of styles to choose from, you can pick shades that match the styles of your rooms. As an added bonus, shades can also make your home more energy-efficient. Curtains add an extra layer of security, as you can draw them closed at night to make it harder to peek around the edge of shades or between the slats. From a style standpoint, they also help to add texture and color to your room.
Making Your Home Both Stylish and Secure
Making your home safer and more secure doesn't have to mean sacrificing your personal style. With sleek, wire-free security systems, dramatic outdoor lighting, solid wooden doors, and shades and curtains on your windows, you can enhance your curb appeal while also ensuring that your family and your belongings are safe.