French Door Refrigerators are Versatile and Convenient
by Guest on Mar 29, 2011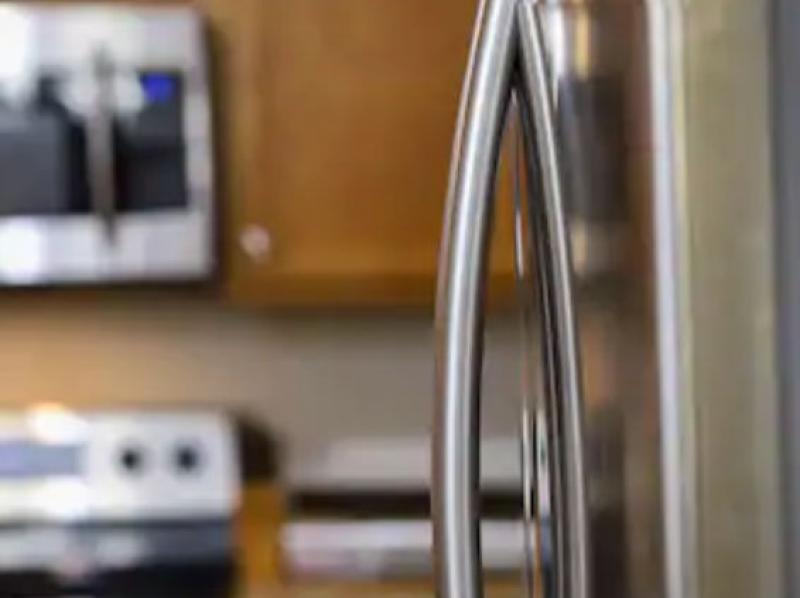 With the sophisticated style of a stainless steel interior and the versatile functionality of the new French door refrigerators, one would be happy to learn that they are equipped with many features that make them user friendly for most anyone. There are several different models available, each having unique features that set them apart from the rest.
A visit to a local home improvement center will provide you with a wide selection of French door refrigerators to choose from. It is helpful to look over several different models and assess the various pros and cons before choosing the model that best suits your home and lifestyle.
The twin doors make access to one side or the other of French door refrigerators easy. Because the doors are narrower than a standard swinging door, it is possible, even in tighter spaces, for another person to walk past while the door is open. Another useful option available on French door refrigerators is a built-in ice maker. There is also the option of a filtered chilled water dispenser in the door. Since ice and water are the most frequently accessed items in the fridge, this is a great energy saving feature, especially if there are children in the home. The twin doors are different from side by side models, in that both doors open into the same compartment, allowing large trays or platters to be easily placed inside. This feature makes French door refrigerators a good fit for entertaining guests.
Another great feature of French door refrigerators is the depth of the moveable door shelves inside. They will easily accommodate a gallon of milk, large bottles of juice, bags of produce or other oversized items. In addition to shelves, there are bins, and most are adjustable as to placement, making French door refrigerators a good fit for any storage need. The shelves inside the refrigerated compartment are wide and deep and are also adjustable to change from household to household and season to season. The bins in most French door refrigerators can be independently adjusted for temperature and humidity, so keeping vegetables, fruits and meats fresh is assured. The lower freezer section of French door refrigerators is actually a pull-out drawer. Eliminating the swinging door is a space saving feature, in addition providing easy access to foods stored in the back, with no need to crouch down.
Many models of French door refrigerators include such safeguards as alarms to alert you in the event a door is left open, hidden hinges to prevent pinched fingers, and slide out shelves with a lip to prevent spills from going all over the interior. The interiors are generally formed in such a way as to make cleaning the shelves and under the bins a snap. Many mothers with children appreciate this type of feature. Some French door refrigerator types now include long lasting LED lighting to illuminate the contents clearly, making finding that late night snack easy. With so many advantages and such a wide variety of configurations, French door refrigerators make a welcome addition to any kitchen.