Different Features on Electric Ranges
by Guest Post on Mar 29, 2011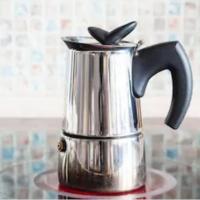 Are all-electric range models identical? If you were to go shopping for a new electric range, you would rapidly discover that the answer to this question is "no." There are numerous variations of the electric range that can make your appliance most effective and convenient according to your needs.
There are three basic types of electric range models: freestanding, slide-in and drop-in.
A freestanding electric range looks pleasing from all angles because it has side panels on all sides. This is important if you don't have cabinets covering any of the sides. Between the freestanding and the slide-in electric range models, the only difference is that the slide-in type doesn't have side panels. This is because it is intended to be covered by cabinets or walls. When choosing which variety is right for you, you will need to know which your kitchen was built for. Many kitchens necessitate the drop-in type, which is more expensive to install and doesn't have a built-in storage drawer. Unless you are completely re-doing your kitchen, you will just have to go with the variety of range that your kitchen is equipped for. There are lots of convenient features on an electric range. A couple of these new features are warming drawers and warming zones. Warming drawers take the place of the usual storage drawer. These provide a convenient place to warm up food. Some have enough power for baking and others have humidity controls so your food will stay as moist or as dry as you want it to be. Warming zones are located on the top of the electric range and are good for keeping foods that were previously prepared warm without burning or scorching them. Commonly, electric range models include a self-cleaning feature. This is a huge help for any busy baker.

Another thing to look at is the size of an electric range. Most electric range models measure at 30 inches, but they can be as large as 48 inches or as small as 20 inches so you will need to ensure that the electric range will fit in the place you intend to keep it in. Don't allow the outside of a new electric range to confuse you. Just because it is a similar size or larger than your previous electric range doesn't mean the inside is larger. Some have thicker walls than others. You could get a range that has identical dimensions to your old one on the outside but could be large enough for two pans.

Some electric range models are easier to clean than others. Electric range models will either have coil elements or flat, glass elements. The flat top is considerably easier to clean, but some prefer the cheaper, coil element, though they are more difficult to maintain. The last variations in ranges are the specifics. You will want to check for burners of different sizes, large and easy to use racks, and storage drawers if you want additional storage space. Also, make sure that your electric range has a light that is suitable for you and a timer that will be audible when you are in your own home.