Advantages of Owning a Gas Cooktop
by Guest on Mar 29, 2011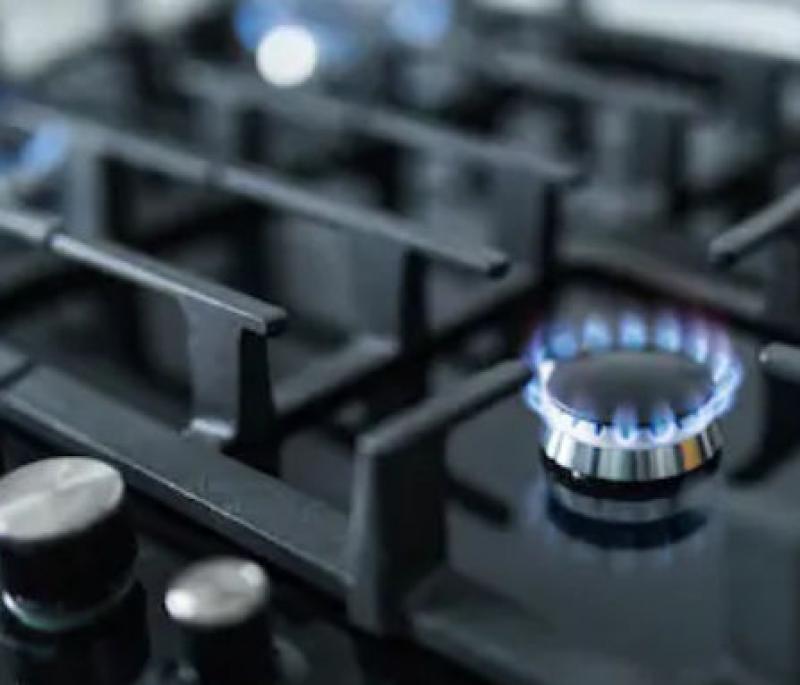 Gas cooktops have long been preferred over other cooktops when it comes to the kitchens of professional chefs.  Chefs often prefer these cooktops due to a collection of benefits that are unique to cooking with gas, and therefore unavailable to electric cooktops that some users may consider buying.  If you need the advantages of precision, efficiency, and independence, then gas cooktops may be right for you.
One of the primary advantages of gas cooktops is the precision afforded by using a flame, and not an electric coil, to heat the cooking vessel.  Cooktops that rely on electric coils only gradually reach the desired temperature, while gas cooktops almost instantaneously reach the right temperature.  This type of precision is unique to gas cooktops and unavailable in other cooktops, regardless of how efficient.  Furthermore, cooktops relying on electric coils are subject to bending and warping, thereby providing an uneven surface for cooking, which cooktops utilizing gas can always provide.  This is important because a lopsided pan will cause any liquids to pool, leading to uneven cooking of the food.  Therefore, if precision and accuracy are vital to your cooking, gas cooktops can better provide these advantages that other cooktops simply cannot.
Another benefit found in cooktops using gas is energy efficiency.  For the most part, gas cooktops are very energy efficient, meaning that more useful energy can be transferred to the cooking vessel and food in gas cooktops.  This is important if you are seeking to maximize efficiency.  The difference is clearly pronounced across cooktops, especially if forced to use an electric burner that is too big for the cooking vessel.  Since electric cooktops heat a coil, energy must be used to first heat the coil, which in turn transfers some of its heat to the cooking vessel. In gas cooktops, a flame is produced, and the thermal energy of the flame is transferred to the pot or pan.  Therefore, if a coil is even slightly oversized, energy may be spent heating an item that is not in contact with the cooking vessel or the food.  Therefore, cooktops using gas provide this advantage over other types of cooktops.
An important advantage of gas cooktops compared to electric cooktops is their availability during a power outage.  During a power outage, electric cooktops are rendered completely useless, while gas cooktops can continue to be used as long as you have enough fuel.  Therefore, if you live in an area where power outages are frequent occurrences, cooktops using gas will be available for use when electric cooktops will not.  Even if power outages are rare in your area, consider how important it is to be prepared and be able to use cooktops in that situation.  However, if you are intent on using electric cooktops instead of gas cooktops for other reasons, consider purchasing a generator for emergency use.  Generators will provide you with the needed electricity during power outages and allow you to go about your life with minimal interruption.  In all, these are the advantages provided by gas cooktops.  If these are important to you, then gas cooktops may be right for you when purchasing cooktops.