Smart Induction Cooktops
by Guest Post on Mar 29, 2011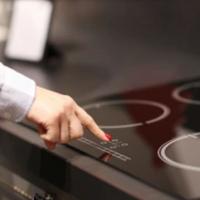 Induction cooktops have come a long way in the last 30 years. Believe it or not, the technology for induction cooktops has been around since the early 1900s. Speculation about the safety of these cooktops has been getting in the way of their advancement for a number of years. Finally, most of the world has realized the benefits and safeness of induction cooktops, and they are readily available to be installed in any kitchen.
Induction cooktops use a different method of heating food than other cooktops. Induction cooktops apply heat directly to the source. This saves energy, and time and helps keep the kitchen cooler. Induction cooktops work by placing a copper coil beneath the pot or pan. Then the cooktops pump an alternating current through the copper coil to create a magnetic field. The magnetic energy from the cooktops transfers to the pot or pan and heats it up. Induction cooktops may heat the pan and contents quicker than other cooktops, and effectively and efficiently transfer energy from one unit to the other. These cooktops will not work unless there is a qualified pot or pan placed on top of the surface.
The induction cooktops do not work unless a "ferromagnetic" metal is used. Enameled steel, cast iron, and stainless steel designed for induction cooktops are all materials a pot or pan can be made out of in order to use with these cooktops. The cooktops require flat-bottomed cookware and should be the right size. Induction cooktops are very safe because of these requirements. You could place your hand right on these cooktops, while in the "on" position, and not feel anything. There is no flame, gas, or hot coils to worry about. These cooktops are great to use if you have children or are prone to kitchen related accidents. These cooktops are easy to clean and can be installed in different locations. The induction cooktops have a flat surface, so to clean all you have to do is wipe the cooktops down. Because these cooktops don't heat anything on the surface unless it's the approved material, food doesn't usually get charred or burnt onto the cooktop's surfaces. This makes it so much easier for busy cooks looking to make a quick meal. These cooktops are very shallow and can be installed in locations where other cooktops couldn't. This also makes induction cooktops wheelchair accessible.
People have been speculating about the safety of these cooktops for a while. Radiation from the induction cooktops was a great concern for many people, and there are lots of research findings and tests proving the cooktops gave off just as much or less electromagnetic radiation as microwaves, power lines, or cell phones. In many tests, cell phones proved to be a higher risk. There are exceptions, however, and people with implanted cardiac devices (pacemakers/defibrillators) may be affected by the use of induction cooktops.
Induction cooktops save energy, are efficient, safe and convenient. The advanced technology and studies prove this is a great product and induction cooktops are a fit for any kitchen.