The Storage Shed You Build Yourself
by Guest on Sep 8, 2015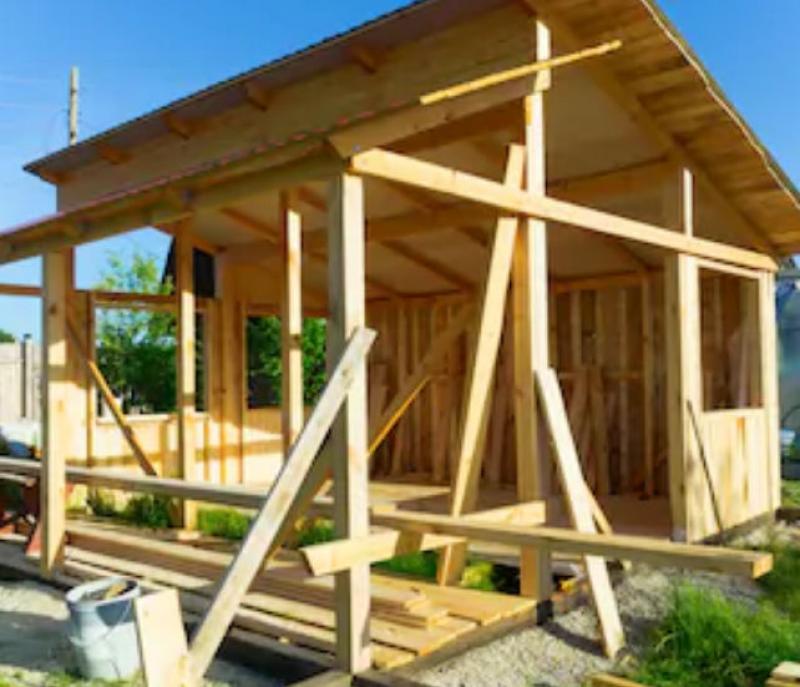 The marketplace is full of prefab and prebuilt storage sheds. Some companies come to your property and build a shed on-site in a variety of sizes. Others will bring them in on a flat-bed. Prefab buildings vary in quality depending on price and materials. They come in metals or plastics as well as traditional wood. Even with all these options, DIY is still the best, most cost-effective choice for shed building. Building yourself allows you to choose your materials and construction methods. Below are the steps for building your shed.
Step 1: Choose Your Site
You will want to put your shed in a fairly flat place. It doesn't have to be completely level, but you don't want to have to compensate for a steep hill when you are building your foundation. The flatter you can make your site, the better.
Step 2: Choose Your Plans or Kit.
Precut kits take some of the difficult work away. You will get several ready to erect parts. All you need is a hammer or electric screwdriver. The downside is that you are limited to the kit designs and the materials choices are limited to what is in the kit.
Shed plans usually provide you with a list of materials you will need to bring home and cut yourself. Don't deviate too much on the structural parts or you will risk losing structural stability, but otherwise, you are free to choose the flooring and siding that you want.
Both plans and kits usually contain good instructions for how to build a garden shed. You may find kits available online, but it's usually more cost-effective to buy them locally. Online you can find a great variety of free and for purchase shed plans.
Step 3: Choose Your Materials
Even if you decided to use a shed kit, you will need to buy roofing materials and concrete. Buy any screws or nails you think you will need. If you are building from plans, bring them with you while you choose the wood for your wall studs, floor, and siding as well as fasteners that your plans call for.
Step 4: Build the foundation.
The best way is to pour a self-leveling concrete pad though many plans call for a block foundation. A concrete pad is fairly cost-effective and eliminates the need to install a separate subfloor. Concrete floors are easy to keep clean and are best for garage sheds or American barns. Make sure to install lags in the concrete while it is still soft so you can secure wall frame using lag bolts.
Step 5: Frame Your Walls
Studs should be roughly 16 to 24 inches apart, depending on the size of your shed. A smaller shed can use studs that are further apart. A larger one needs more support than that. Secure the studs to the boards using the "toe-nailing" technique. The bottom board of your wall frame attaches to the concrete lags with bolts. You will want to predrill for the lag bolts. Frame in any doors or windows in this step.
Step 6: Sheathing or Siding
Add sheathing or siding to the outside. If your plans or kits using an OSB backed siding, it's not necessary to use separate sheathing. If you are using vinyl siding or some other outer finish, you should use sheathing on your wall studs.
Step 7: Roofing
Create your roof joists, typically constructed triangles, then secure them in place. Secure sheathing to them, then apply tar paper and shingles or roofing tin.
Step 8: Hang Doors and Windows
Add your doors to the front. Garage doors usually have their separate instructions, but you might use barn doors instead. Take care to make sure they are level and swing open properly.
Storage sheds come in prefab or site=built options, but they truly shine when you choose to build them yourself. Use a kit to avoid having to cut a lot of heavy pieces of wood or buy extra tools. If you're truly intrepid, find plans and make all the material choices yourself. Either way, your garden shed, garage sheds or American barns will be uniquely yours because you built it.