Ideas on How to Change Your Outdoor Living Style
by George Underwood on May 27, 2016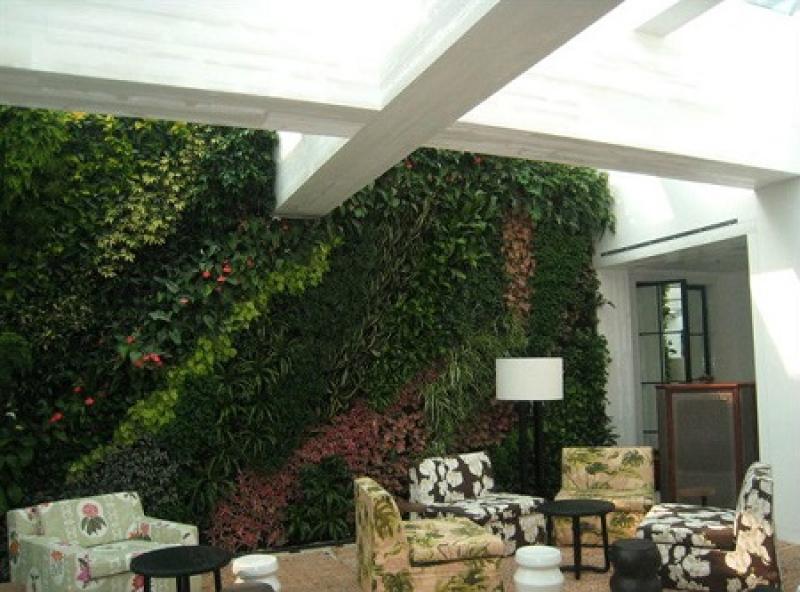 It is rightly said "Home Sweet Home", where you come back for relaxation, family time, protection, and comfort. Your dream house can look even more beautiful when you decorate your patio and backyards with the coolest ideas available and you will never need to find a place to party again. Outdoor furniture can be pricey but is definitely worth it if you want your friends and family to join you for gatherings and tea parties. Let us take a look at some fun ideas to decorate your outdoors.
1. Garden style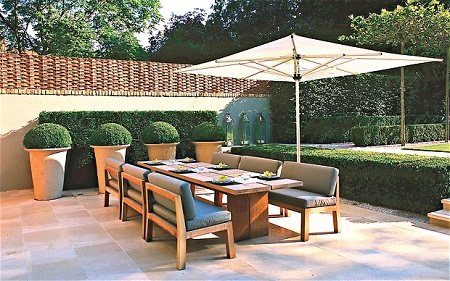 If you are looking forward to entertaining friends and family over a lavish outdoor dinner in your backyard, the garden-style décor is just what you need. For a change from your daily routine choose furniture which is sun safe and has a vibrant shade on top to accompany comfortable chairs to have lunches under the sun or dinner under stars. The only care that needs to be taken is that the furniture that you choose should be weather resistant and preferable portable.
2. Swing – beach style
If you are a fan of the beaches, the beach-style furniture made of cane and swings in your patio or backyard would definitely make you go crazy. One can laze around in the sunny days on your swing seat and have all time for yourself. Since summers and beaches call for vibrant colors, you can use bright color umbrella shades with pink or orange cushions, little pompoms hanging over the top of a foldable coffee table. You are all set for a beach shack party.
3. Fairy style garden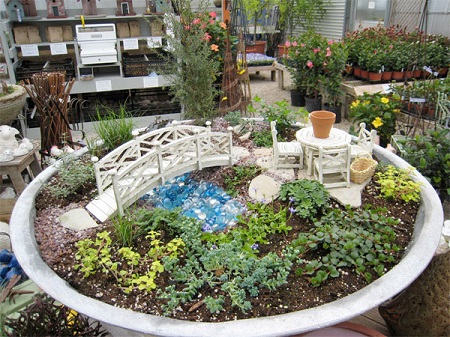 If you want a unique garden, you should definitely consider the mini-sized fairy garden with a small pond in the middle and a stone path that makes it look royal and island-style coffee table and colorful chairs to accompany it. You can also choose metal furniture that gives it a perfect fairy garden look where you can hop into your childhood fantasies.
4. Compact and chick
If you have limited patio and porch space and wish to decorate it, you can work on the furniture and potted plants which are arranged vertically over the walls. You can make use of bistro lights hanging over a compact table with just enough space for you to have your morning cup of coffee or a late night mocktail. A rug with patterns laid below the table over the pathway also highlights the furniture.
5. Country style living
For a weekend home with a large garden and a porch, you can work wonderfully on the rocks. Rocks can be painted with bright colors and. A white large teak wood table at the center of your garden away from the house can be a perfect place to have your lazy lunches, coffee, and dinner with loved ones. Fancy outdoor lights and windows with a plant box will add charm to the garden
6. Plant walls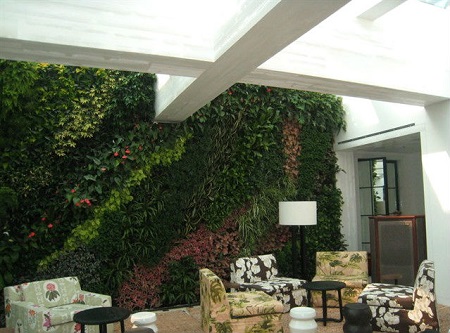 Backyards and gardens remind us of plants. Lush green walls of plants would be nothing less than peace to your mind and body after a hectic day. They are also called vertical gardens and can be decorated with simple yet plenty of ideas. For example, your fence could look beautiful with a wire tied to several potted plants hanging slanting all over the fence, or you can arrange a vertical pyramid with plants in wooden boxes or one can create freestanding artificial plant walls making the house entrance or backyard look like one in the woods with all the privacy and space you want.
You can transform your bare fence, an ugly sliding door, an empty passage, or a porch with decoration materials like plants, tables, and lights, and bright colors into a vacation retreat for your family and friends to relax.