Upgrading the Interior to Make a Quicker and More Expensive Property Sale
by James Kilvert on Apr 17, 2019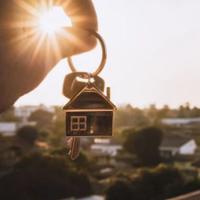 We recommend that home improvements concentrate on the highest return areas. These areas are generally the kitchen and bathroom. While you might not be ready for an entire makeover, simple upgrades like new counters and appliances can make a significant difference in the value of your home."
Take a look at your bathrooms. Do they look out-of-date and tired? Consider livening up the bathroom with a new vanity, lighting, and sink. A new tub surround or towel bars can add additional appeal and make your bathroom look modern and appealing.
Of course, another area that can either increase the value of your home or drive potential buyers running is the carpet. Let's face it, nobody wants to move into a home with dirty, worn, or dated carpets. You'll be amazed what a difference just replacing the carpet can make in the look of your home. It is also a major selling point and something that can encourage buyers to up their offers.
When you're ready to sell your home, make sure you consider some of the home improvement items that can help you not only sell your home in a hurry but also get the highest price possible. Today's buyers are savvy consumers and they will be looking for a home that is in good condition. Take a little time to prepare your home before placing it on the market and you'll likely be rewarded with a higher selling price.