Busy as a Beaver: Easy-to-do House Cleaning Tips for Busy People
by Guest Post on Jul 29, 2021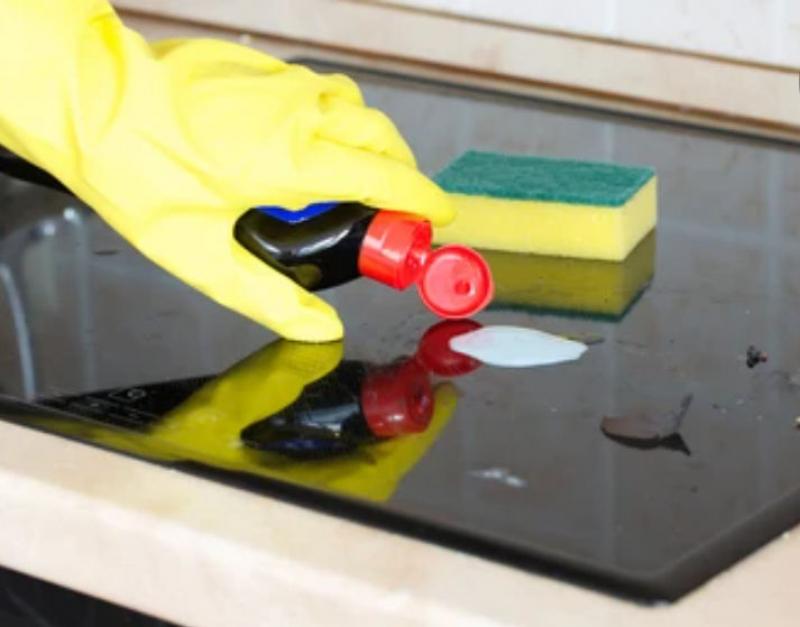 A universal truth for today's generation is that everybody is busy. You know that it's true if you're one of those people who's part of the cycle that involves waking up, getting dressed, going to work, going back home, and sleeping. You wake up the next day and redo your daily cycle.
You might even include extra activities in your routine, such as jogging around your neighborhood, bonding with your friends, or chilling at home alone. Understandably, you need to chill out after a day or week of hard work. However, is cleaning one of your top priorities?
Maybe you find cleaning is a drab and unappealing activity, but it's necessary if you want to live comfortably in your home. A dirty and disorganized house can be a health hazard, and it can also hurt you physically.
The question is, how can you fit in cleaning time into your fully booked schedule? Your days are full, and you can't squeeze in a few hours of cleaning. Here are some helpful and easy-to-do tips that you can check to help you maintain a clean home even if you're busy with everything else in your life.
Call for Professional Help
If there's no chance of you cleaning your house weekly, the most convenient thing to do is hire professional cleaners. In 2017, the estimated number of people working in commercial maid and housekeeping services reached 922, 660. That large number shows that you won't have any difficulty in finding a suitable company for your needs.
Make sure that you hire professional and legitimate cleaners. You're letting strangers inside your home, and these people need to be trustworthy. If you're looking for an appointment online, check if they have references so you can check if they offer satisfactory services for their clients.
Not Everything Needs Cleaning
You might feel guilty if you've thought that you haven't paid much attention to house cleaning lately. However, it doesn't mean that you should clean everything when you get the chance.  If you're a relatively neat and organized person, chances are your things aren't too disorganized or messy.
So take a moment to assess what needs quick cleaning in your house, such as your bathroom, living room, or kitchen. Focus on these areas, and you can do a light cleaning on the places which don't require thorough cleaning.
Make a Regular Schedule
If you think that your house needs more than light cleaning, you can set a plan for your cleaning time. Divide the areas of your home and set a specific day when you'll clean each room.
You can do the bathroom on Monday, the kitchen on Tuesday, etc. Dividing your activities ensures that you'll have enough time for each room. It will take longer, but you're sure that you've cleaned each area thoroughly.
Load the Dishwasher after Meals
No, you don't have to use the dishwasher after you eat daily. You'll save time by rinsing your dishes and storing them inside the dishwasher. Use the dishwasher once it's full. To avoid having your dishes piling up, use the same glass for drinking. Rinse it after every use and get it when you need it.
Organize your Cleaning Materials
You'll waste time if you store your cleaning things far from the place where you'll use them. Keep your broom near your room or the living room, and keep your cleaning solutions in a safe place in your bathroom or kitchen.
You'll save time when it's time to clean these areas. All you have to do is retrieve the cleaning materials from their respective place, and you can start doing your scheduled task.
Throw out old Food Inside your Shelves
Some people choose to eat in restaurants to avoid washing dishes in the house. There are also times when you're so hungry, and you don't want to cook food, so you buy takeout food and eat as soon as you get home.
These are common scenarios for busy people like you. What happens to your stored food in the fridge or shelves? Most probably, your food reaches its expiration date, gets moldy, and rots. Nobody likes dealing with rotten food so avoid this situation as early as possible.
Check your food weekly or daily and throw out leftovers which you'll never eat. Check the expiration date of your food and drinks, and remove expired items. Don't let your food rot in your house because it will result in undesirable odors.
Takeaway
Busy people with hectic lives barely have time for house cleaning. Their schedules are filled with work and social activities, leaving no room for anything else. However, all problems have solutions.