Upholstery Cleaning Using Natural Techniques
by Guest on Jun 28, 2014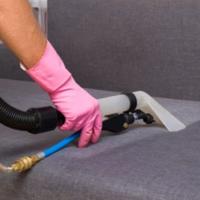 Many painful events in this 21st century taught people about the lessons and risks of climate change. These sent signals to the inhabitants of the planet that they must take their responsibilities seriously not only by helping those afflicted by freak weathers and the melting of polar caps, but by starting to care about their day to day activities. There are actually a lot of ways to make a difference. Thinking green so as to avoid aggravating climate change can start from each person living in this planet. Using eco-friendly and natural products at home is a good start.
For instance, natural cleaning solutions for carpet and rug cleaning were once popular because people didn't have many options before the advent of chemical-based cleansers. The latter gained wide acceptance because they clean swiftly and effectively. Nevertheless, remember that chemical-based cleansers can be hazardous to humans and pets, as well as toxic to the environment. Using natural cleansing agents –, vinegar, baking soda salt, oil, and water – are not only effective; they are also safe and green. These are safe people and pets, they do not harm the environment, and they are cheap. All you need to do is to concoct a mixture of your own formula. Here are some ways of upholstery cleaning of different materials:
Dealing with Fabric Upholstery
A simple mixture of 2/3 cup baking soda 1/4 cup white vinegar and 5 cups of warm water can effectively clean fabric upholstery. Using a spray bottle to apply this mixture can provide ease of use. If you prefer, add a few drops of lavender essential oil or any other essential oil for a clean scent. You can alter to the formula to add ½ tablespoon of liquid soap if you want some suds for you to feel that it's really clean. Spritz the solution on the upholstery and scrub the fabric using a soft cloth in a circular motion. Repeat the process until you are satisfied. Rinse the cloth by running water over it. Use a machine to siphon the liquid or to blot the fab dry.
Leather Upholstery:
To clean leather upholstery efficiently, make a mixture ofn1/4 cup white vinegar and 1/2 cup of olive oil in a spray bottle. Spritz the mixture on the leather and rub it with soft cloth. The vinegar is cleanses the leather while the olive oil works by softening and conditioning the leather.
Synthetic Upholstery:
Synthetic upholstery materials are usually made from materials such as plastic, nylon and synthetic leather. These can be easily cleaned using a solution consisting of 1/2 cup of vinegar and 1 cup of warm water. You can opt to add half a tablespoon of natural liquid soap if the upholstery material is soiled. With a bottle sprayer, spritz the surface that needs cleaning, and then scrub it in circular motion using a soft cloth that is preferably free of fur and lint.
DIY upholstery cleaning to keep your furniture well-maintained is important to extend the life and keep it looking great for a long time. If stained, clean it as thoroughly and as soon as possible. Despite your best efforts, it will be best to get your upholstery and rug serviced by professional cleaners regularly. Before dealing with a rug cleaning, make sure you are picking the right professionals.