When to Use High Pressure Cleaning for Your Home
by Sally Smith on May 7, 2014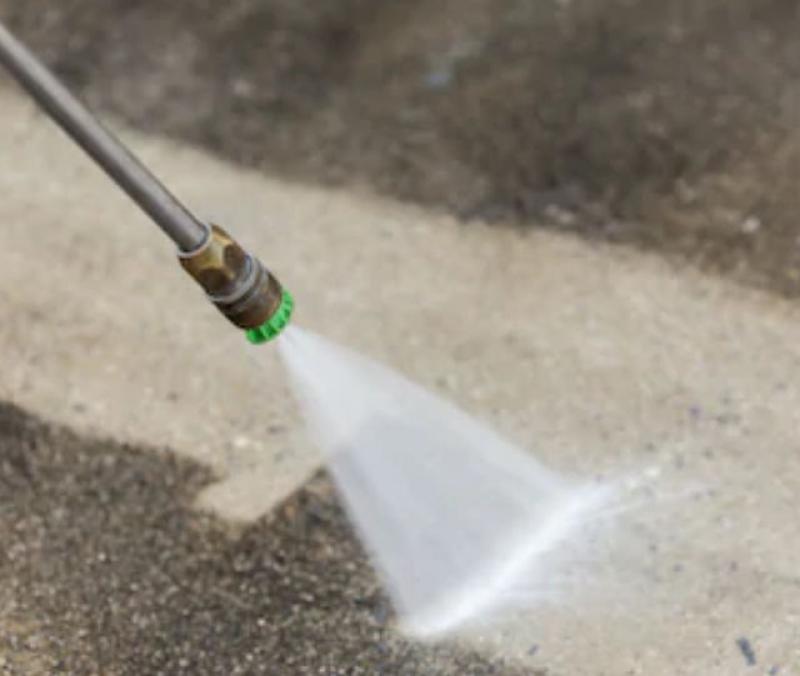 Before you paint your house, you need a high-pressure cleaning to remove dirt from the walls. Failure to remove dirt from the walls increases the chances of a coating lifespan lasting a shorter time. A pressure washer gets rid of chalk, dust, mildew and old paint. This is done by using highly pressurized water to blast away obstacles. Using a high-pressure wash does not require a great deal of knowledge to operate, but you should always keep your body parts clear of the pressure washer.
It can be highly dangerous in the hands of someone not knowledgeable of its operational use.
Pressure washers can also be highly useful for sweeping clean the debris from a driveway. They also work well for sidewalks. Just always be sure that no one is near when you are using one. Never use a high-pressure cleaning washer to clean your deck because this will ruin your deck. It will mutate your damage deck into something that looks like a seashell. If you decide to clean your deck with a high-pressure washer, then you should never use more than 1500 PSI.
Cleaning the Home's Exterior
The main thing that a high-pressure washer can be used for is cleaning your home's exterior. A regular garden hose simply won't get the job. You can use one of these washers before painting, but the great thing about them is that you can also use them to strip peeling paint from your home or deck. If you want something that will be quick and efficient, then a gas pressure washer usually gets the job done best. Interestingly, it uses comparatively less water than your average garden hose.
Safety
The surface might become slippery when they become wet, so it is recommended that you use slip-resistant shoes with a high-pressure washer. Also, you should wear safety glasses to protect your vision. Another thing you need to understand about this equipment is that it becomes hot the longer that it has been used, so you need to apply caution when using them. Some hospitals see an average of three high-pressure washer accidents per week.
Different Accessories for Different Projects
You can use different accessories to complete a project better. Turbo nozzles will clean at a rate of up to 30 percent faster than a regular nozzle. Surface cleaners will give you a streak-free shine, and they boost the speed of cleaning flat surfaces by up to 50 percent. Getting replacement parts when your pressure washer parts wear out helps to extend the life of your pressure washer.
Other Applications
When it comes to cleaning away graffiti, you can do so with a high-pressure washer and use 4000 PSI. For the delicacy of a vehicle, you will want to keep the washer at 2500 PSI.
High-pressure cleaning has a wide range of applications, you can use high-pressure cleaning on gutters, exterior painting, boats, and many more uses. Never stay in one area for too long when cleaning something or the results will be uneven. Also, you want to keep the distance between the nozzle and the surface at a steady length to ensure the effectiveness of the cleaning. To prevent streaking with house siding, you should clean from the top and move downwards for the best results.