6 Pro Tips for Cleaning PVC-U Windows
by Guest on Oct 8, 2018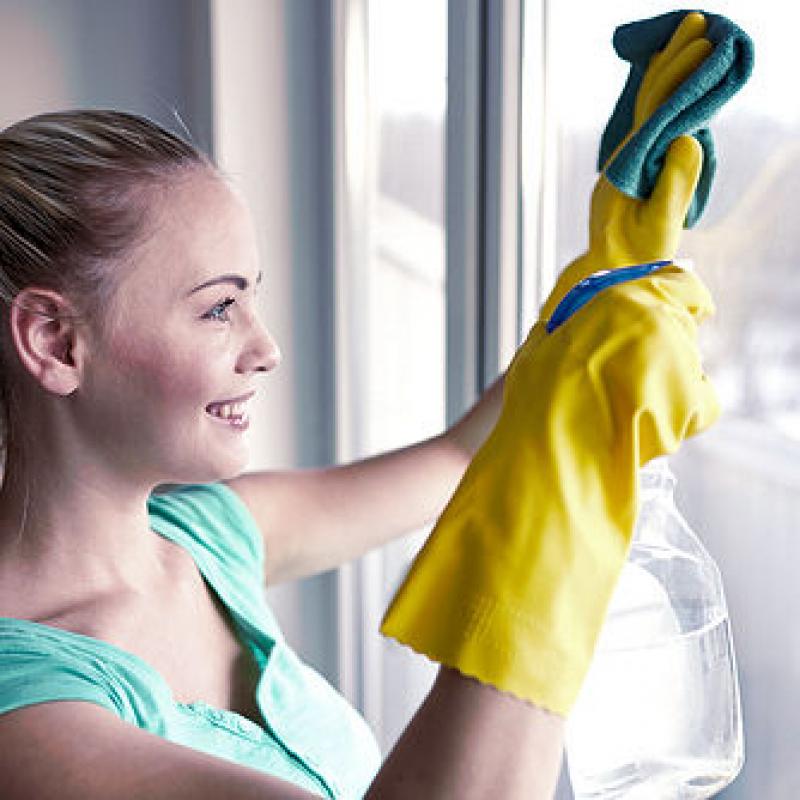 Cleaning windows is a chore that some homeowners do not look forward to doing since it can be a tedious, physically demanding task.
However, if you need to make your home spotless for an upcoming event (such as a visit by your meticulous mother-in-law, or a party wherein guests will be moving all around the house), those windows need to sparkle.
It's Easier and Faster to Clean PVC-U Windows
If you have PVC-U windows, specifically those with the tilt and turn design, cleaning those will not entail as much work as cleaning traditional windows will. 
You will not have to step out of the house to clean the exterior side of the windows. Also, PVC-U windows require very little maintenance to begin with; with their sleek design, occasional wiping is usually enough to keep them looking stunning.
In order to get those windows properly clean and sparkling for your upcoming event, here are six great tips from professional cleaning services to help you out.
1.     Use Scotch tape to get rid of dust settled in the tracks, tight corners and crevices of the window.
Dust always settles in those tight indentations of a window design and they are quite tricky to get rid of. One of the easiest ways to get them out is by using a strip of Scotch tape and pressing it into the nooks so dust will adhere to the tape. Afterward, peel it off. Repeat the process until all dust is removed.
Scotch tape is the best to use because it does not adhere so much that it peels off paint or leaves residue from the adhesive. However, if you feel like the tape still sticks too much and there is a risk of damaging the window colors, quickly stick the tape to your skin first to reduce the stickiness of the adhesive.
2.     For light dirt, diluted dishwashing or laundry detergent liquid works well.
Just a very small amount of either cleaning product will do. Mix it in warm water and apply to the window. This light solution can dislodge hardened dust and most stains.
3.     For heavier soiling, use a specialist PVC cleaning liquid.
The exterior part of windows — be they sliding sash windows or flush tilt and turn — can accumulate a lot of dirt that can get caked on due to all the other natural elements. They are tough to dislodge, and most of the time, getting the dirt off damages the finish of PVC-U windows.
It is best to use a cleaning agent formulated specifically for the job. But before tackling an entire window right away, test how effectively it works in a small area first. This way, if the product turns out to be too harsh and alters the finish of the window, the damage will be minimal and hardly visible.
4.     Use microfiber cloths or a chamois to wipe away dirt or to apply the cleaning solution.
Taking care of your PVC-U windows' finish or glazing is a must. So make sure to use really soft cleaning cloths made of microfiber to apply the cleaning solution, as well as to wipe dirt off. 
A microfiber cloth will not scratch the glazing and it will also leave no streaks behind, especially when you use it to dry the windows.
5.     Invest in a good quality window squeegee for the glass elements of the window.
A window squeegee just makes polishing the glass components of the windows a whole lot easier. It removes the residue of the cleaning solution quickly, and it does not create a lot of streaks. 
To make the glass sparkle, after cleaning it with a squeegee, follow it up with a wipe-down using a microfiber cloth.
6.     Apply Vaseline or a special lubricant to the hinges of the PVC-U windows.
Vaseline is usually good enough, but professional window cleaners advise asking the manufacturer for the right lubricant to "oil" the hinges and all other moving parts and ensure the best results. 
The application of the lubricant does not only improve the windows' movement; it also dislodges dirt that has settled in the moving parts, making it easier for you to brush it off lightly with a toothbrush or wipe away.
With the right strategies, you can clean your PVC-U windows in an organized and more effective manner. This will reduce the amount of time you dedicate to the task, yet still achieve the results you want. Afterward, you can be confident that the windows will be clean, clear and sparkling for your guests.
AUTHOR BIO
Carmen Velilla is an experienced Brand Manager currently overseeing the strategic development of multiple brands as part of the Epwin Group. She is an Associate Member of the Chartered Institute of Marketing (ACIM), specializing in Corporate Communication and Digital Marketing.