7 Great Hacks For People Who Hate Doing Chores at Home
by Guest Post on Jun 6, 2018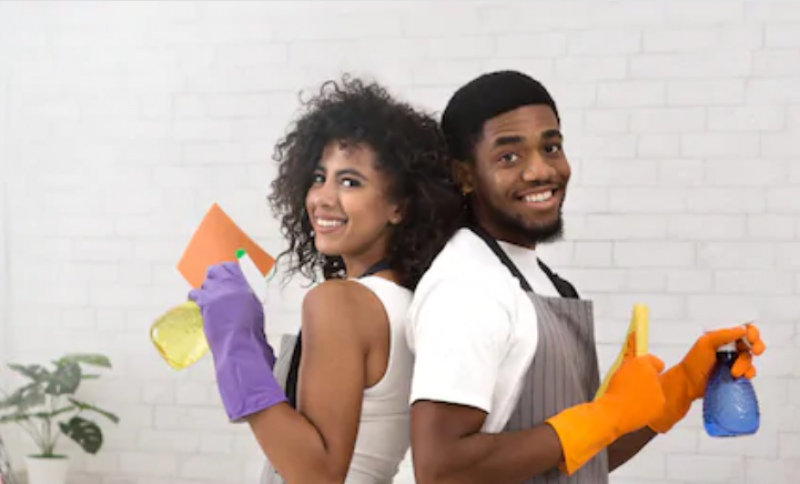 Count yourself lucky if you find cleaning and doing chores therapeutic. For the rest of the population, doing chores can be one of the most difficult things. Not because they are any less hygienic, people like to get things done quickly owing to a busy schedule or sometimes unforeseen life events. Some unconventional methods include bizarre tips, such as cleaning the toilet with cola while others require basic ingredients that are almost available in your kitchen cupboards. Here are some easy hacks for people who want to do their chores in a hurry but with perfection.
1.Steam-Clean Your Microwave
Is your microwave oven smelling bad or in a mess after spaghetti accidentally exploded in it? Take a couple of lemons and cut them in a small glass container with water. Let it heat until the water warms up and starts bubbling up. Switch the microwave off and let it steam for a minute. Open your microwave and you will be amazed how easy it is to wipe it off.
2.Easy Blender-Cleaner
For all smoothie lovers who consume them more than once a day, cleaning up the blender can be a tedious chore. Fill it up with water and a drop of dish soap. Turn it on and blend for just a few seconds. Rinse using clean water and dry it for using it again.
3.Removing Oil Stains from Clothing
Take some cornflour and rub it gently onto the area before brushing it off lightly. After that, cover the oil mark using more cornflour for leaving it for at least a couple of hours. Dust off all the cornflour and use a gentle machine cycle or hand wash to get rid of unwanted oil stains with less hassle. To remove body oil stains from the cuff and collars of your favorite blouses or shirts, use your hair shampoo and rub it directly on the stains before washing them as usual.
4.Cleaning the Sink
For cleaning a stainless-steel sink with little effort, put the stopper and fill it up. Drop-in two denture-cleaning tablets and leave it for several hours before draining it. Wash with clean water to get a shiny clean sink.
5.Cleaning the Windows
If you don't like doing chores, cleaning the windows is a big no-no. Take one tablespoon of cornstarch and add it to about a liter of lukewarm water. Dip a squeegee into it and remove excess water before wiping down the glass with it. Dry your windows off using a soft cloth and you get sparkling clean windows in no time.
6.Use Refrigerator Liners
Tired of cleaning your fridge every week? Use non-adhesive liners which are great for keeping your fridge clean. You can easily replace them or wash them for cleaning them. You can also use a deodorizer that takes care of unwanted smelliness in your refrigerator.
7.Polish your furniture
Did you know that there are furniture polishing liquid on the market that makes solid wood furniture look like new? Over time, natural wood's beauty fades away. Varnish and other furniture polishing liquids will always help get back that natural look.
Some More Hacks
Apart from the above-mentioned hacks, there are various ways of de-cluttering your house and workplaces. Use storage baskets for taking care of the stuff you don't need at the moment. There are a few easy to clean all one in cookers that are great for people who love to cook but hate cleaning up later. There are hundreds of professional cleaning products which are great for getting chores done quickly. Have a good stock of cleaning products that are best for multiple surfaces for making cleaning a less hectic chore.