Heavy Equipment Maintenance and Planning
by Khalid Irfan on Jun 6, 2018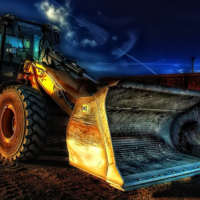 When you work with heavy machinery, then it is not uncommon to see the equipment falter or even break down over time. The machines used in the field are under an extreme amount of pressure, which causes a significant amount of wear and tear. Over time, the equipment you use is going to start becoming slower, less steady, and more ineffective as the wear and tear on old parts begin to take its toll. You will need to keep your equipment maintained with quality parts or the results could be costly or even dangerous.
Low Quality Parts Equal Low Safety
While it may be tempting to purchase the more affordable replacement parts, that is not always the best idea. While cheaper, low-quality parts may cost you more in the end when they wear down at a faster rate and require replacement. Certain off-brand parts are not safe either. When dealing with equipment tasked to moving tons of materials daily, you do not want a single part putting the operators at risk. While name brand options can be an obvious, albeit expensive, choice, there are other off-brand heavy equipment part manufacturers that are able to provide quality replacement parts at lower prices.  
Long Term Equipment Maintenance
When you need new parts for your heavy machinery it is important to think about your long term plans as well. Long-term equipment maintenance goes beyond the quality of your parts, long term planning also involves choosing your parts provider. You will want to purchase from a manufacturer who has the parts you need in stock at affordable prices. Unfortunately, the off-brand providers you find may have the pricing ranges you want but not the parts—at least, not high-quality parts. The opposite problem also exists where name brand providers have your parts in stock at pricing outside of your comfort zone.
In Stock and Available Parts
Your off brand providers will need to keep their stocks full in order to prevent any problems with missing certain necessary replacement parts. Smaller providers are usually unable to access the incredible array of suppliers that dot North America. These suppliers are necessary to keep parts in stock for the many types of heavy equipment machinery used today. Common brands like Caterpillar, Cummins, Case, Komatsu, and Volvo have a variety of different parts and models between them. It helps you to have a manufacturer who keeps a large stock, but still keeps reasonable pricing.
Buying the Parts You Need
The parts for your heavy equipment are varied and unique, with heavy equipment spare parts including pieces for:
Brakes
Bearings Cabin
Cooling
Chassis
Electricity
Filters
Ground Engaging Tools
Hardware
Hydraulics
Power Train
Remanufactured parts
Steering
Tools
Undercarriage
Every part counts for your machines. Alternative spare parts are necessary and available for a wide range of equipment. If you need new parts quickly or just want to play it safe by having spares, maintaining your heavy equipment parts are important parts of any company's process.