The Best Time to Cover Patio Furniture Items
by Guest on Jun 23, 2021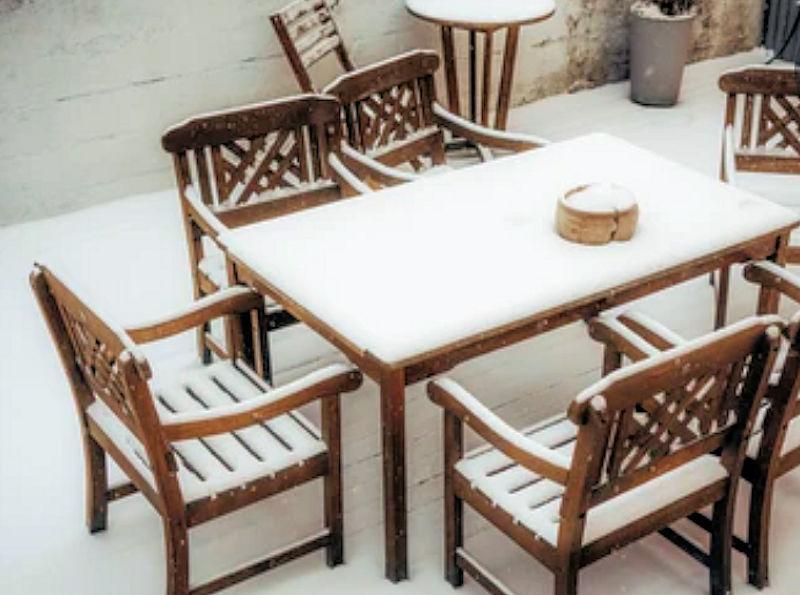 You may frequently use your patio furniture but that does not mean you can leave them out in the open just lying like that for 365 days. This will damage the furniture and fabric and reduce its life, utility, and value. Your outdoor furniture is indeed built to last through all seasons and withstand the elements of the weather, but still, these will need some protection.
Therefore, you will need to maintain your outdoor furniture items regularly which involves more than just cleaning them from time to time. You will need to cover it especially when it is not in use. When you cover your patio furniture item when it is not in use and at certain other times it will protect and prevent the pieces from:
Fading of color
Dulling
Scrapes
Stains
Rotting, especially if it is made of wood and much more
You should, therefore, invest in patio covers as that will increase their life expectancy, utility and value.
Covering your patio furniture
When it comes to covering your outdoor furniture there are a few things that you should know and follow.  
First, you will need to buy the best type of patio furniture covers to get the desired results and benefits. For this you will need to choose a cover that is:
Made from the best material
Strong and durable
UV and water-resistant and
Cost-effective.
Next, you will need to know the best time to cover your patio furniture items. Basically, you will need to cover your patio furniture when the weather turns rough, expectedly or unexpectedly.
Specific times to cover
In addition to that, there are a few specific times when you will need to protect your outdoor furniture pieces. These are:
During summer when the outside temperature is scorching under the blazing sun to prevent the color of the material as well as the fabric from fading
During winter when there is usually a lot of snow and ice along with the occasional rainwater that can damage your furniture significantly and
During heavy storms when the wind comes with a lot of dust, dirt, twigs, leaves rain, sleet, and whatever that can cause considerable damage to your costly assets.
Moreover, irrespective of the weather condition, you should cover your outdoor furniture when you do have any plans to use it for a long time, for example when you go for a vacation. Even better, you can move these items indoors and then cover them according to the need and length of your absence.
You may do the same in the winter season as well as that times your furniture will not be used frequently, especially if it is freezing outside. You can move your outdoor furniture items in any place such as:
Your garage
Under a shed
Basements or any other storage spaces.
Just make sure that you keep them covered even inside because that will not only prevent these items from dust and dirt but will also prevent them from any scratches.