Types of Dampness Inside of the House and How to Spot Them
by Alex on Jan 25, 2020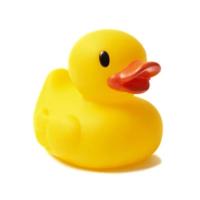 Spotting a tiny patch of dampness inside the house may not seem like a big deal, but if you don't take necessary measures in time, it'll become a serious and costly problem later.
To know how to deal with dampness properly, you need to identify the type of damp on your wall because each of them requires different treatment.
Here are the most common signs of the beginning of water damage to help you identify penetrating water in your home:
Penetrating Damp
If water leaks through walls, it may lead to penetrating or lateral dampening. It usually occurs on external walls in places with severe weather conditions or in an older building with solid walls. 
Patches of dampness on ceilings or walls which can increase in size and darken due during rain. This common type of dampness tends to move horizontally, expanding across walls or ceiling.
Depending on the severity, there may also be free-flowing water or water droplets on the surface.
Condensation
This type of damp is the most common one found in bathrooms, kitchens, and other areas that naturally generate plenty of air moisture and have poor ventilation.
Common signs of condensation include:
Dark mold around windows or on glass
Water droplets on walls or windows
A moist, musty, and pungent smell 
Condensation during cooking could cause condensation too, this is nothing to worry about if it's related to infrequent cooking.
Rising Damp
This type of damp occurs when the level of the damp-proof course, a waterproof strip built inside the wall, is lower than the outside ground, letting water move up through the wall, or when there's no damp-proof course at all. 
The water travels through the walls and gets sucked up through the brick' tiny tubes, causing damage to the internal walls of the building.
The signs of this type of damp are:
Peeling wallpaper and paint, usually with wet patches
Damaged plaster or skirting boards
Tide marks on the bottom of the walls
Salt on the wall due to the presence of salt in the water
Lifting of floor coverings 
Once you identify the type of damp in your home, it may be worth contacting a damp proofing company to confirm and get a remedy sorted.