Basement Upscale: Why You Should Do it Now
by Darren Baker on May 18, 2016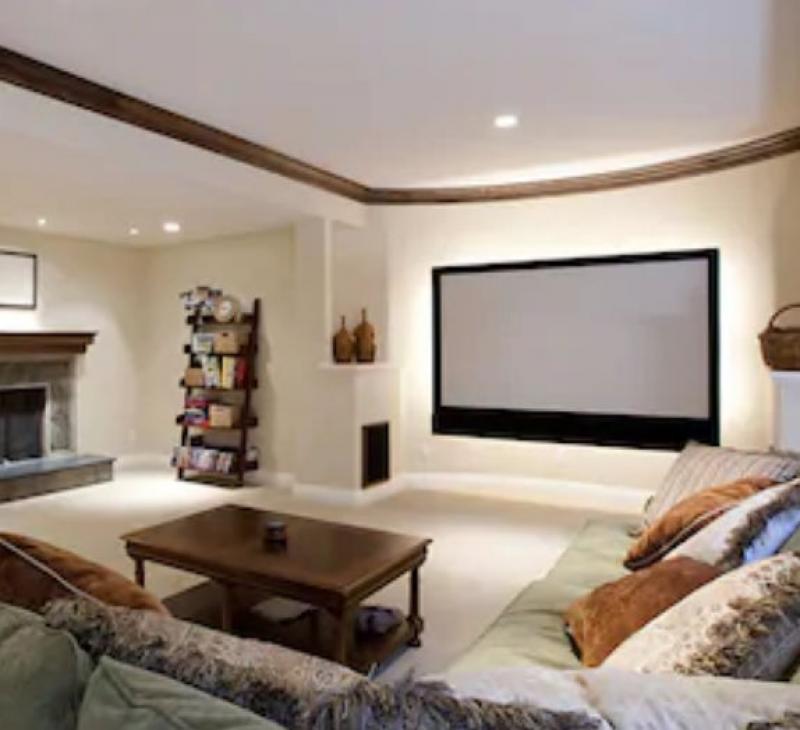 Have you ever watched horror or suspense films where the evil monster is lurking within the darkness of a basement? In reality, the real monster can be something you already have in the room down under molds, mildew, neglected walls and floors, and more. This can be equally frightening because not only will it cause harm to you and your family, it will also devalue your home tremendously. There are a lot of reasons why a basement upscale is the best option you have. If you still don't see the significance, here are things to help enlighten you
It is a multi-purpose space
Have you ever dreamt of having an extra room in your house for your hobby or simply for you and your friends to hang out? Then the basement is the perfect place. Adding a room is a lot more expensive than remodeling one that already exists. You can repaint the walls to give it a fresh look and you can add concrete stain colors on the floor to make it more aesthetically pleasing. You can turn it into a game room, a man cave, a crafting corner, whatever you want! Add a billiard table, a couch, and TV, some gym equipment, or just about anything you need space for. The possibilities are endless.
It could compromise the safety of your home
The basement could endanger you and your family if it is neglected. Remember that your entire home is sitting on top of it, so if one area deteriorates, it could eventually affect everything above it. Anything that is not used and maintained could be a breeding ground for molds, dust, and other unpleasant allergens. Remodeling a basement gives it purpose and helps eliminate the possibility of a slow self-destruction process. Opting for a concrete acid stain application will not only improve the look of the floor but it will also help strengthen it while masking unwanted floor cracks and flaws. Checking for moisture buildup and fixing it as soon as it is found can help save wooden areas in the basement from rotting and becoming less durable. If you turn this space into a clean, safe, and usable space, you won't ever have to restrict your kids from going to the basement anymore and there will be no reason for them to be frightened of it.
It greatly affects the value of your home
The value of a house can be significantly affected by the smallest of things. No matter how beautiful and well-maintained all the rooms are, an ugly basement can easily depreciate it. It may cause a big dent on your wallet for a fresh coat of paint, decorative concrete, fixture repairs, and other home improvement tasks, but the return on investment could be over 70% of your initial investment. Not to mention that it adds more functional space to your home. It may seem like a lot of work but after everything is done, nothing will ever compare to the satisfaction a working basement would bring.