All That You Wanted to Know About Chiller Systems
by Guest Post on Feb 21, 2018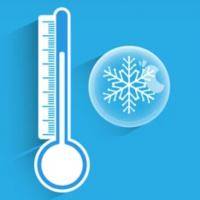 One of the biggest causes for concern in an organization that uses industrial machinery is the machines malfunctioning. Overheating is one of the reasons why industrial machinery malfunctions. Industrial machinery is equipped with chiller systems so that they do not overheat and function at the ideal temperatures. The function of the chiller systems is of paramount importance and hence the system should be maintained properly.
To maintain any system it is imperative to know how the system functions. Process fluids such as water or a mixture of water with glycol are used by industries to cool their machinery. Industrial chillers help in keeping the process fluids cool. In this process cooling system the process fluid soaks up the heat and when it goes through the chiller it again becomes cool.
Many people are confused between maintenance and repairs. Maintenance is very important as it prevents incidences of repair. Many people ignore regular maintenance and pay the price for it when they have to undertake repair at a massive cost. Regular maintenance is cost-effective and you tend to save a lot of money over a period of time. It also yields a lot of other benefits such as:
Energy Savings:
Regular maintenance of your chiller systems means that you will be saving huge on energy costs. The savings can be in the range of around 40 per cent even. Just think, you will be running your industrial machines at optimum performance and still enjoy low energy bills. How good is that?
Improved Equipment:
Regular maintenance will ensure that the industrial equipment works and works well for a longer time. Dust and grime can cause problems to the chiller system and when they are removed they are able to work optimally. The lifespan of the chiller system, as well as the industrial machinery, increases with regular maintenance and it is what everyone should do. Why do you need to spend on new machinery when the old ones can be just as good if maintained well.
Better quality of air:
If your chiller system is not maintained well it can impact the air quality of your workplace. So ensure that the chiller is clear of dirt and the coils and blower is clean.
Overall savings:
As mentioned earlier regular maintenance means lower repair costs. Repairs can be very expensive. A small part that needs to be changed can be very costly. Chiller systems can malfunction even with regular maintenance but the incidences would be few and far between.
In short, what we have always known is true i.e., "Prevention is better than cure". If we do preventive maintenance now, then we will be saving a lot of money as we will not be spending on repairs. Chiller systems are built to last long and provide peak performance. It will help your industrial machinery work better. Chiller systems are not known to malfunction soon but we never know, hence it is imperative to properly maintain the chiller system.