How to Beat Your Competitors to the Next Building Project
by Guest on Apr 30, 2013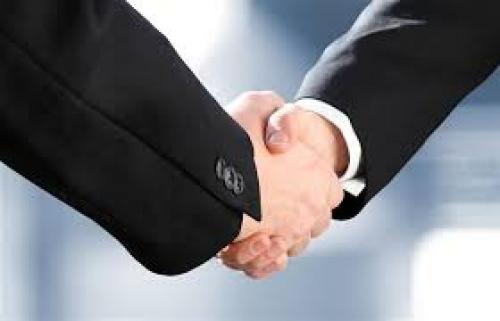 When times are tight in the building industry, it becomes more important than ever to not only put together a quality bid for a new business but to also beat your competitors and secure the work. One of the best ways to get a head start over local competing contractors is by utilizing the services of a lead-generation site. If you can get information about any new business before your competitors can, it should follow that you will be more likely to win the contract.
What Is Lead Generation?
The practice of lead generation in a building context involves collating information from a range of sources to provide clients with a list of projects which are up for tender. Clients of the service not only benefit from timely alerts to the new business but should get to know about their existence before any of their competitors who aren't signed up.
Contractors from all areas of the building trade can benefit from the services of lead-generation companies such as those provided by Glenigan building projects, as contracts listed include work from the full project cycle. From architects drawing up plans to final fittings and all stages in between, the whole build are covered by lead generation.
How Is the Information Sourced?
These types of companies base their entire business model on finding quality leads for their clients, which turn into tangible building contracts. This is done by monitoring planning applications up and down the country, to ascertain what is going to be built and where. Similarly, the overview of the building trade afforded by these companies can provide a treasure trove of information to clients about the best places and times to look when expanding into new areas.
In addition to the information sourced from planning applications, contractors can get exclusive access to The Builders' Conference, which provides details of refurbishment projects which don't require planning permission. Therefore using a lead generation company can allow a contractor to gain access to information about many new contracts available in their vicinity.
Save Time and Make More Money
Many companies large and small have long been run on the principle that they can get their construction projects in an old-fashioned way, via either word of mouth or picking up the phone. With a lead-generation service, this approach is simply not required. Whether your company offers a full building service, a specialized element of the build or even non-building services required by a large-scale project, such as site security or worker lodgings, the data provided to you via a lead-generation service should give you a rich and fruitful source of new business.
Given that your business will be given a wide range of leads, your sales team should find that their job becomes vastly easier overnight. So if you are finding it hard to sign up new customers, this could be the way forward for you.
John Tennant has written many articles for a range of construction and architecture websites in the last ten years. He has recently been looking at the benefits of services such as Glenigan building projects for companies in this sector.