Benefits of Having Door Canopies to Shelter to the Door
by Guest on Jan 16, 2013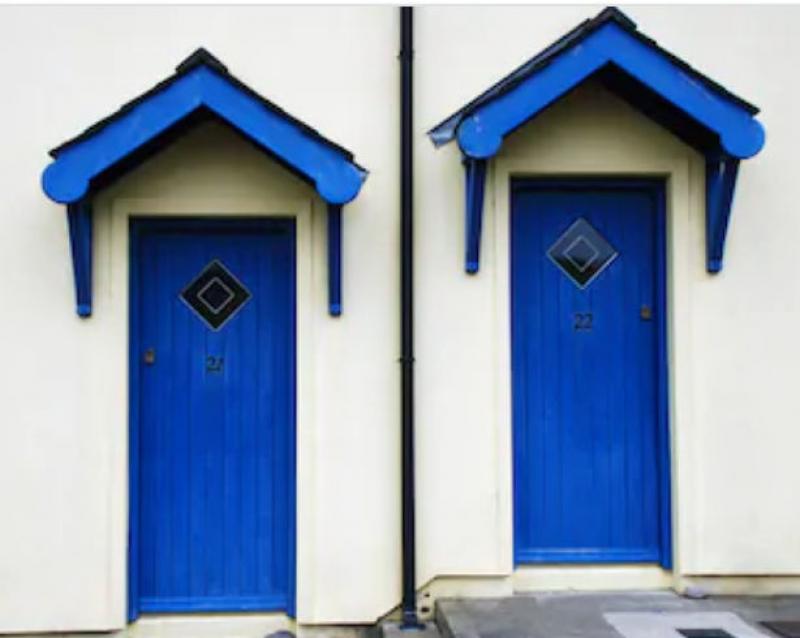 The typical homeowner is always looking for something that makes his or her home more comfortable, more energy efficient and more desirable in the real estate market.  There are a lot of complicated ways to increase the energy efficiency of your home, but there are a few low techs, tried and true methods that do a significant job saving energy.
One such improvement is a door canopy. This type of home improvement drastically reduces the amount of solar heat that comes through your front or back door and it can really dress up your entrance way.  The canopy shades the door from the sun's rays coming through as if a shade tree appeared in an afternoon. 
This not only keeps the temperature of your home cooler in the summer, it keeps the sun's rays from fading your carpets and flooring.
By using a door canopy you are increasing the efficiency of your air conditioner unit and preserving the interior of your home from sun damage.
The canopy itself is an attractive feature that improves curb appeal and there are many styles to choose from so your canopy can match your style of home. 
It offers rain protection to visitors who stop by during showers. 
Door canopies are made from different materials.  Fiberglass and aluminum canopies are rigid and require less maintenance and really hold up over the years.  They offer the highest level of rain protection. 
Cloth or canvas canopies are typically taken off their frame during the winter months.  The removal of a cloth canopy also lets light into your home in the winter; this can cause a solar warming effect.  The canvas or cloth may need to replace from time to time. 
This gives you the opportunity to change colour schemes.  Some of the canopy materials actually block ultra violet light reducing the risk of sun damage to your skin as you comfortably sit in the shade.  Even when an unusual dimension is required, most canopies can be custom sized to your exact specifications. 
This type of flexibility makes a door canopy possible for any house.  This is also the type of home improvement that can be done by you or at least with the help of a friend or two. 
Canopy installation differs from manufacturer to manufacturer so it is important to read the installation directions carefully.
 Most canopy suppliers also install if you are not up for a small project.  With either option of installing yourself or professional installation, this project should not take more than an afternoon provided you have the right tools.  Imagine sitting under your canopy in the shade on a hot summer day, or listening to the raindrops during a spring shower.  The addition of a door canopy can be like adding an outdoor "room" to your home.  The canopy can make an outdoor area usable with shade.  What was once an overly sunny rear or front entrance is now a small patio oasis where you can relax after a long day's work or while away a weekend with a good book.  This is one small, easy and inexpensive project that you will not regret doing. 
This home improvement may be made a little sweeter because of government grants or tax credits that can help fund your project.   Everyone wants to be a little greener and a door canopy can help.  You have increased the value of your home and its curb appeal.  Your visitors will find a more elegant entrance on their next stop.  Packages and mail will be protected from the elements.  Your home will be a little cozier and have a smaller carbon footprint.