Home Improvement Precautions
by Guest Post on Jul 16, 2010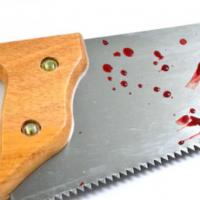 If you're partaking in a little DIY or other work around your home, there are a huge number of things you should consider before you grab the angle grinder. This guide is a quick checklist of questions you should ask yourself before you start – if not for your safety, then for the safety of others.
Do I know what the job entails?
This may sound obvious, but one in three people end up leaving DIY jobs unfinished and calling in a professional, resulting in extra costs, disruption and time that needn't have been wasted had they simply called in the professionals to do the work – there's a reason why it's their job, after all!  
Can I do the job safely?
Again, another simple sounding suggestion, but you'd be amazed at the sheer amount of injuries home improvement causes every year. Step ladders alone are responsible for around 40,000 injuries every year, and 1 in six DIY jobs end in someone being hurt.
Just be honest with yourself, are you overstretching yourself?
Will the insurance cover me?
1.5 million British homeowners do not have complete buildings and contents insurance, which means that if disaster strikes, the likelihood is that the cost of the repairs is coming straight from their pockets. If you know you're likely to be doing work yourself, make sure whatever you're working on is properly covered – Not only will it protect your property, it also means that you're covered should you damage someone else's property – or worse, another person! The most common insurance claim in the UK is for spilled paint ruining carpets, and believe it or not this is valued at over £1000 a claim.
Do I have the right tools for the job?
Before you disappear into the attic with a hammer and a good idea to look at the immersion tank, find out what equipment you'll need, and make sure you either buy or hire decent quality gear. The last thing you want is to cut into a pipe or disconnect the electricity and then not have the correct tool for the job to get it going again. If you're hiring, make sure the equipment has been safety checked and tested (And has been recorded as such) before leaving the shop, and always, ALWAYS follow the instructions and warnings to the letter. You should also make sure you have all the correct safety gear; goggles, dust masks, ear defenders, etc.
Can I do this on my own?
Be honest; how many times have you started doing a job, and after the sixth time you've dropped that tiny screw into the hole that you can't see into, thought "This isn't a one person job"?  Quite a few I'd imagine, especially if you're a typical man like me. Don't be afraid to ask for a hand early and in plenty of time, get stuck in the house on your own when something goes wrong and you're in trouble.
Consider the professionals
Yes, it might seem like a lot of money initially, but consider this: If you attempt a job and do it wrong, you then not only have the cost of your materials to worry about, but you also have the cost of the builder, his materials AND time spent repairing your mistakes.

By asking yourself these few questions, you could potentially save yourself a lot of money and heartbreak. Just be honest with yourself before you begin a job, and if you doubt yourself even a tiny amount, then there's no shame in 'getting a man in'.