Why You Need Garage Door Service Yearly
by mike vil on Sep 19, 2019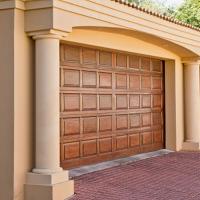 Sometimes the maintenance that is required to be performed on garage doors is underestimated.  There needs to be more of an awareness of the reasons for at least a yearly garage door service.  There are many different components that go into making a garage door function properly. 
If you can get a garage door professional to come and check everything to make sure that it is all running correctly, then you will be in good hands to avoid any danger that may come your way from the garage door having a malfunction.
Garage Door Electricity
A garage door runs through units of electricity.  As you may already be aware, electricity is something that cannot be exposed to water or moisture.  If for some reason it happens to get exposed to water or moisture you can imagine what could take place next.  Both children and adults can suffer from an electric shock.  Depending on the voltage of the electricity a variety of different injuries could occur.
Even if some parts of a garage door are not exposed to water but for some reason have a malfunction, an electric shock can still occur.  If there are problems with the wiring of the garage door, a garage door installation company can catch these issues.  During a yearly maintenance service, they will be able to catch any wires that are not wired properly and fix them before they will even cause damage or put anyone in danger.

Most Common Garage Door Problems
As with anything that has a variety of different parts that are put into one item, there can be problems that arise.  The most common parts of a garage door that have been known to cause problems are the springs and or the cables that are used to connect all of the parts of the garage door to the electricity.  The springs can wear.  Regular maintenance checkups will include appropriate monitoring of the springs and or the cords.  If the springs need to be replaced they will be caught during the maintenance inspection.
If these types of parts are not replaced in time then there could be further damage that will be caused to the other parts of the garage doors.  If for any reason the springs are under a lot of pressure, more pressure than they usually are forced with, then they can snap. 
If the springs snap they will go flying in the air and will have to land somewhere.  They could then potentially injure anyone that is in the area, in that case, better ask for help from a local garage door repair company, and don't try to do it by yourself.
The operating system of the garage door will run through several tests to make sure that everything is running as it is supposed to be running.  There will be a technology test that they will have to pass.  A service technician will also run a safety test for the garage to make sure that there are no signs that something could go wrong and cause injury to anyone.