5 Reasons to Install a New Garage Door
by Rohit on May 1, 2018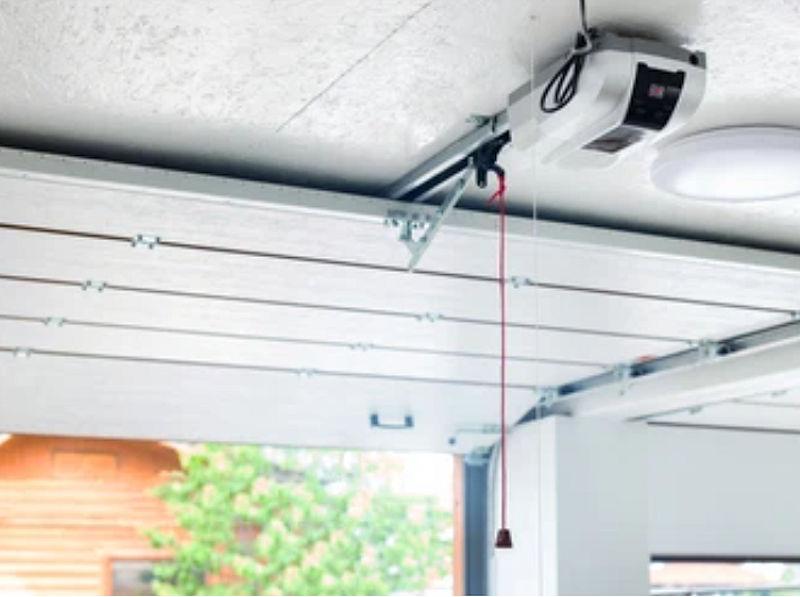 Replacing your garage door is a significant decision. Depending on what way your home faces on the street, you might want to change the door in case you're going for something that helps you upgrade the way your house looks overall.
As a renovation choice, it is an affordable and recommended one. Installing a new garage door or revamping the original one can make your doorway area look a lot more appealing and presentable.
Garage doors come in various sizes, shapes, and types, giving you a modern and interesting look even for you and your neighborhood. Here are a few reasons why you should get a new garage door.
Insulation on the door saves energy
Insulated garage doors will help you save energy. That's as easy as it gets. There's a reason for fixing entryway gates. One of which is that it can give you a better heating system which helps you conserve a lot of energy. If your garage also has proper heating, it means that the rest of your house will receive some of it too, thereby minimizing the overall use of it.
2. Better usage
Think about the number of things you could do with the garage if it had a new door. You can make better use out of it, whether it is to protect your belongings, convert it into a party space, or just a place you could sit and read a book in peace. There are a bunch of practical uses you could get out of the garage if you were to add a new door. This means that it not only gets appealing on the outside but also makes you want to visit more often inside.
3. More safety and a better look
Let's face it. If you've got a house that looks the best in your neighborhood but your garage door is weighing down the look, there's not much reason for it to stay. Remodeling your home or revamping the overall appearance requires the garage door to be upgraded as well. Alongside that, an insulated door will make your home a lot safer than an old and dingy one. A garage door that can protect your belongings safely and keep you warm and safe at the same time is what you need more than the original and comfortable one you've got.
4. Reduction in noise
A garage door that makes horrendous sounds while opening and shutting every few hours a day is going to frustrate a lot of people including you, your family, and even your neighbors. Nobody wants that kind of attention being gathered towards their homes. Whatever the condition of your original door, whether old, dingy, or broken, it is perhaps time to get a new one when it starts making too much noise. With a new garage door, you'd be spreading peace in your home and those of your neighbors as well. A door without gaps will also minimize the noise coming from outside.
5. More warmth
When you live in an area where the climate is relatively cold, having an insulated garage door makes a world of difference. It gets easier to walk in and out of the house if you've got to carry some stuff inside. Nobody wants to freeze while doing their household chores. A warmer garage might just make things a whole lot easier. Since during construction, a garage uses different parameters than the rest of the house, insulation is not the priority of builders. So if you replace your garage door with an insulated one, you're just making your life a lot better and warmer. It also gets easier to manage.
Although it may just look like a mere door, a garage door can help you change a lot about the way you live in your house. There are some radical changes you might experience and get to enjoy with a better looking and well-protected garage. Get yourself a new garage door today to reap the benefits like everyone else!