Care and Cleaning of Linoleum
by Michigan State University on Apr 27, 2012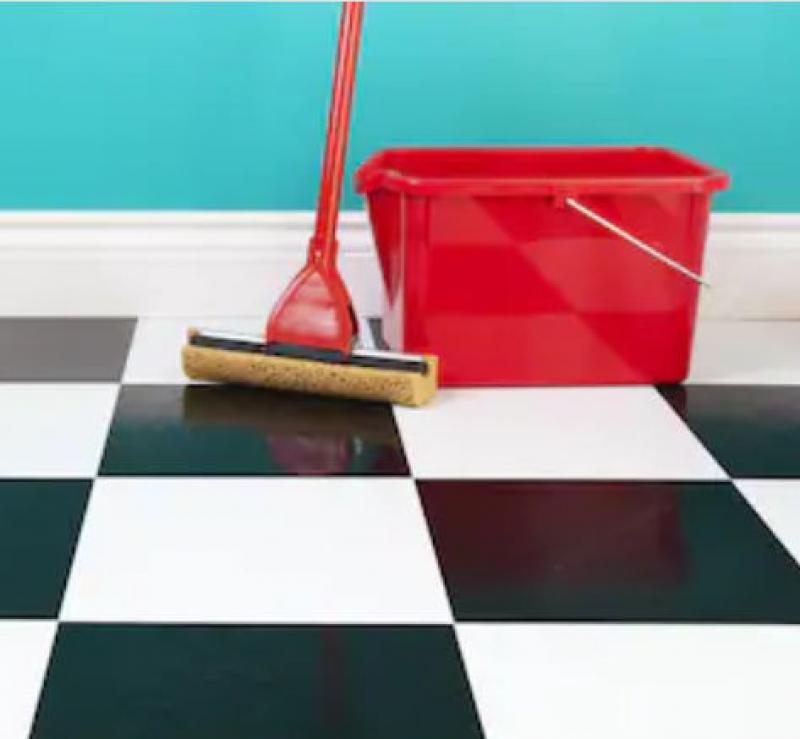 Linoleum is an older floor covering that may be found in some older homes. It needs waxing to preserve its surface, usually water-based self-polishing wax, but solvent-based wax to be polished with an electric buffer can be used. It dents easily and is badly damaged by alkalis.
Clean with a mild detergent and water solution and rinse thoroughly. Do not use ammonia or strong alkalis. If water-based wax has to be removed, do not use ammonia or other alkaline cleaners.
If too many layers of wax build-up, especially in non-traffic areas, the floor may discolor or look yellowed. Removing all the wax requires harsher cleaning than ordinary cleaning, and should be done no oftener than once a year, and not that often when not necessary.
You can buy commercial wax removers, some made to remove certain types of waxes, or use a homemade solution. If you know the brand of wax on the floor, follow directions on its label for removal.
If you want to make linoleum cleaner:
Mix from 1/2 cup to 1 cup of ammonia (start with less and add more if needed) and one cup laundry detergent in 1-gallon warm water.

Test in an inconspicuous area to see if it softens the wax film. After several minutes, the area where the solution has been applied with a sponge mop should turn cloudy and soften.

Then scrub that area with a stiff brush, electric scrubber or very fine steel wool pads to loosen old wax.

Repeat process in another area until the entire floor is stripped of wax.

Rinse thoroughly with clean, cool water.

After drying thoroughly, apply one or two coats of wax depending on conditions of the floor, drying between coats according to wax instructions.