How to Create a Professional Office Space with Ease
by Guest on Dec 14, 2012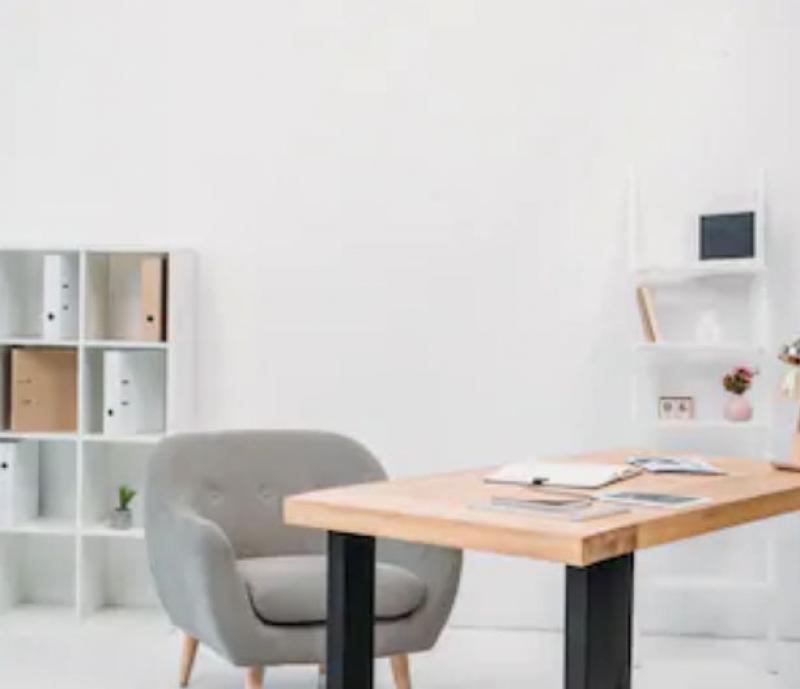 When creating a professional office space, many business owners attempt to decorate their space themselves. While the business owner may have excellent taste, and may even fancy themselves an amateur interior decorator, going at it alone may not be the best way to create a professional looking office space. The best professional office spaces are neutral in decor and appeal to everyone. To accomplish this task, business owners should consult with a professional to create a clean, classy, professional office space.

Consulting with Furniture Professionals
While your decorating budget may not allow for a professional interior designer to design your office space, you can still work with a professional to get the look you desire. For the best, and cheapest, professional decorating advice, consult a furniture shop. Furniture shop employees have a great deal of experience setting up mock rooms for display. This experience and expertise lends itself well to decorating a professional office space.
How to Choose the Perfect Furniture Store
To decide which furniture store you would like to work with, you may want to visit several different stores. When at a particular furniture store, take note of the furniture displays the store offers. If you get lucky, you may even find the perfect setup already put together in a gorgeous showroom display.
Develop a Relationship with Furniture Employees
Once you have chosen the furniture store you would like to work with, get to know the store employees. Let the employees know that you are looking to create a clean, classy, professional office space. Also, inform the employees of your decorating budget, so they can make sure to stay well within your monetary limits.
Creating the Perfect Look Within Your Budget
With the look, you are trying to achieve and your budget in mind, the furniture store employees can help you pull together the perfect look. Don't worry if they don't have everything you need in the showroom. Furniture stores are able to order virtually anything you need to complete your new office look.
Complete the Look with Brand New Paint and Carpets
Once you have decided on the furniture and accessories you would like for your office space, the furniture store can even suggest wall colors and carpet choices for you. If you don't plan to do any of the painting or carpeting yourself, ask the furniture store for professional recommendations regarding who to use.
Have the Furniture Delivered Direct to You
The best part about ordering office furniture from a furniture store is that the new office duds will be delivered to your brand new space. In fact, the furniture store will even set up the furniture exactly the way you need it.
Taking the time to consult with a furniture store professional will allow you to easily get the professional, classy office space design that you crave. It also eliminates the risk that you will add too much of your own personality to the office, which could turn-off some potential customers or clients.