Installation of a Wood Floor
by Guest Post on Apr 16, 2012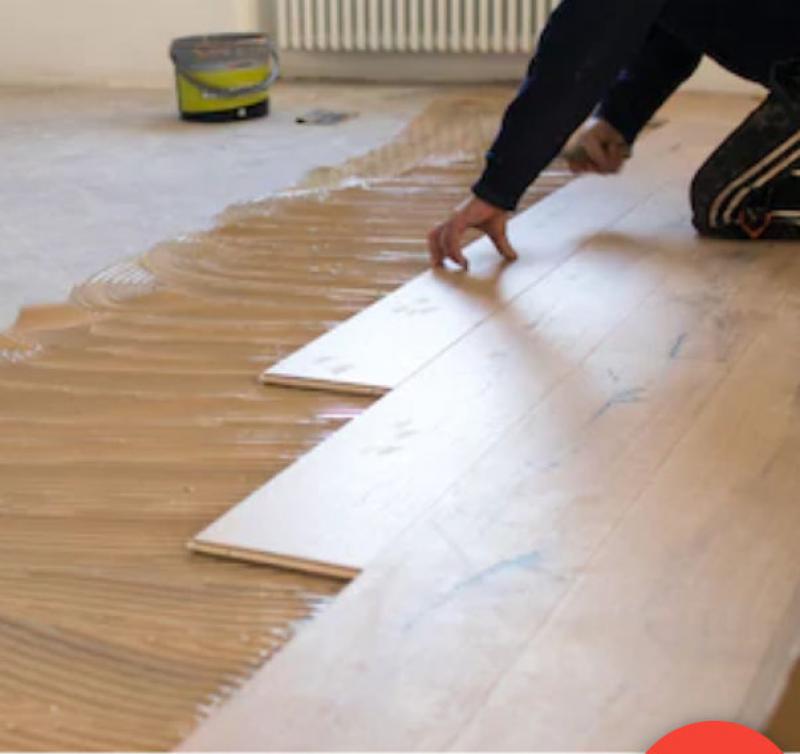 Since acquiring and installing quality hardwood floor represents a considerable investment, it's important that the quality of workmanship fulfills the highest standards and that specific care is taken to help prolong the life and beauty of your wood floor. The tips and instructions that follow will help simplify the installation process and maintenance of your wood, hardwood, or laminate floors.
Step one: The preparation of the floor.
First of all, you have to make sure there are no traces of stain, paint and/or varnish on your hardwood floors. However, if this is not the case, you'll have to strip and sand the surface. This part of the job can sure be made easier by using products specifically formulated for wood stripping. The wood has then to be sanded to remove most of the imperfections. If you are sanding a considerable area of your floor, an electric sander can sure be useful. For good results, always sand the floor in the same direction as the wood grain.
Step two: It's time to stain.
Now that you are ready to stain, make sure the surface is pretty clean and dry. It's recommended to test the stain on a very small portion of the flooring to confirm you got the desired shade. You're now ready to stain the floor. Apply the wood stain evenly with a specific sponge designed for this job (available at hardware stores and paint dealers), wiping the excess off with a rag. Let dry
Step three: Applying varnish.
The final step is to put on varnish on the previously stained flooring. The final selection of varnish relies on the desired finish (gloss, semi-gloss, satin, or matte). Even if easy to implement, this finishing process is important as the varnish protects floors from wear, scratches, and damage caused by UV rays, and will also help preserve the original color of the woodwork.
Take note: For better protection, varnish must be applied in two coats.