Use Heated Flooring to Lower Your Heating Costs
by Guest on Apr 27, 2012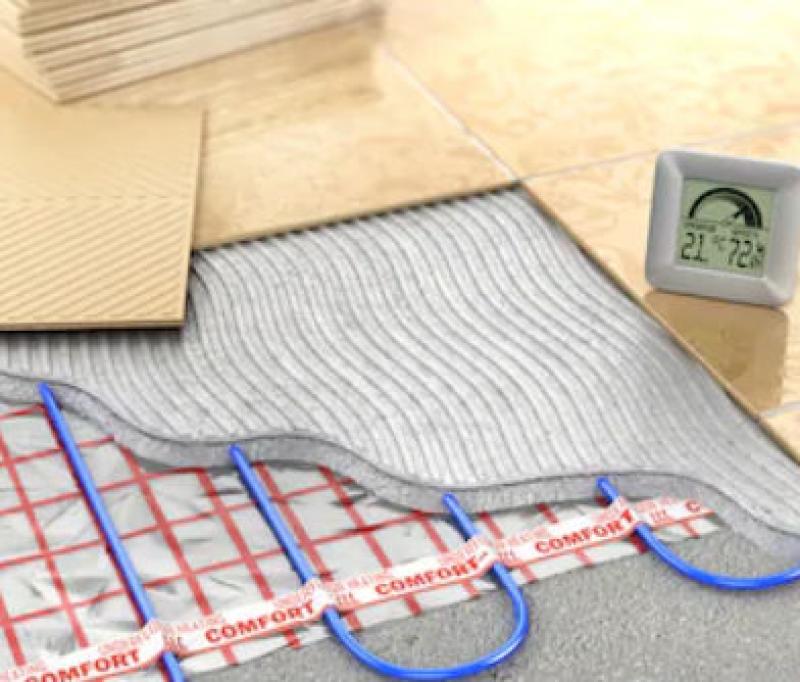 Heated flooring is not just a luxury but requirement in areas, which are very cold. Just like walls and roofs, floors have a major effect on the overall temperature of your living room. Earlier people used indoor fire and heat chimneys to raise the temperature but nowadays there are many solutions that can help increase the temperature of the room.
With heated flooring you can enjoy the comfort of warm floors in colder months with ice cold outdoor temperature. With electric heated flooring systems you can live a normal peaceful life knowing that your obedient servant is working day and night to keep you warm and cozy.
So no matter what type and style you choose, they would provide soothing comfort and consistent even heat for your tile, stone, laminate, and engineered wood floors without cold spots.
With the latest technological advancement and product development you can find a large variety of heated flooring systems for your room. Interestingly, these systems are easy to install, energy efficient, and can be controlled using a variety of programmable and non-programmable thermostat options.
When you have perfect heated flooring system installed, you just forget ice cold floors anymore. The radiant floor heating feels like a gentle foot-massage or a walk on a warm beach. Almost any surface in your home can become warm and dry instantly.
Another important benefit of these heated flooring systems is you can warm almost any floor without replacing or refinishing your existing one! There is no need to change anything in your existing setup. Sometimes the companies behind these heated flooring systems are able to provide you with custom or tailor made solutions as per your exact needs, wants and requirements along with a budget that suits you and your pocket.
When it comes to electric heated flooring, there are many types of products to choose from, such as electric floor heat system, standard heating mats, custom shaped mats and many more. For example, you can use one or a combination of standard mats. Square and rectangular mats can be used to provide floor heating for the entire room.
Similarly, there are electric mats available for floors which are irregular i.e. rooms with angles or curved walls. Electric heated flooring mats are available as customized solutions to fit your exact dimension of the room.
On the similar lines, heated floor cables are also available that help allowing homeowners to manually adapt the floor heating covering on any project for any room including those with curves and angles.
These floor mats and cables are a simple and economical way to warm your floor and provide years of lasting comfort. We provide information on radiant floor heat, heated flooring and electric floor heat. This type of heating can lower your heating bills. Visit our site for more information on this heating alternative!