3 Ways to Spruce Up the Look of Your Wood Floors
by Janet Holman on Aug 15, 2013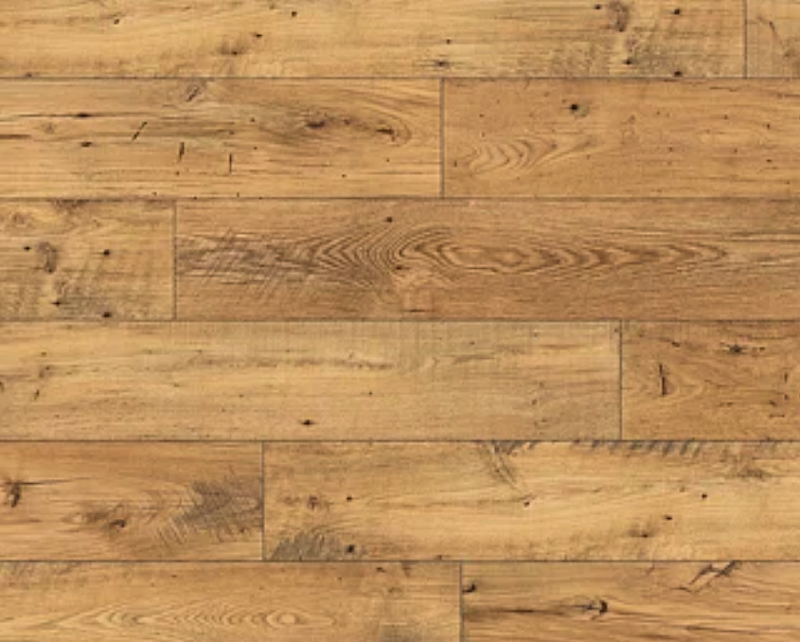 It's time to make those wood floors look new again. However, you won't have to polish off a lot of dollars to do it, but one does have to employ some know how and a bit of elbow grease.
Of course, the professional renovation makes a mark on your old floors, but hiring professionals is often expensive. Furthermore, one needs to wait for a time that is convenient for them. You want your floors looking new right now. Here's how to do it.
Method One
Check your floor for surface damage, such as stains, tarnish, and scratches. Use mildly-warm water, removing surface stains and discoloration. Next, use steel wool to scour the surface of your wood floor. Don't scrub too hard, or you will scratch. The steel wool prepares the floor for another coat of finishing.
It's likely, the scrubbing process reveals more dirt and excess grime. Use a broom or vacuum to rid the floor of existing debris. Now, it is time for the finish. The finish can be applied with a foam pad or sponge. Use an appropriate paintbrush or similar device to cover the corners and any areas left unfinished.
Method Two
This method involves a sander, usually, a device leveraged by professionals, yet any do-it-yourself hardware store will have them available for rent. Look for weekend sales on a belt and edge sanders. Some people feel anxious about using a sander, and for good reason; improperly using a sander can damage your floor rather than revitalize. Test the sander, seeing how your floor reacts, using a small space, such as in a closet, where damage won't be as visually crucial.
Use the sander in a back and forth motion, reading the direction of the floor grain. Like using a trimmer for the lawn, use the edge sander around the corners and hard-to-reach places. As with the sander, apply your stain in the direction of the wood grain for the best application results, you have. Watch the paint on the walls while working with the stain! It takes more time, but it may be best to apply a strip of protective tape or covering around the walls or floor trim to ensure only the floor gets stained.
Method Three
Go to a hardware store, maybe a mom and pop shop rather than a large retailer, searching for mineral spirits. This method is not as abrasive as using a sander and usually takes only a fraction of the time. Some people don't care for chemicals found in some other finishes, so as an alternative, try finishing with a mixture of boiled linseed oil and varnish. A pro tip about sanding: Don't sand unless you feel it's necessary; sanding diminishes the thickness of the wood as well as the functionality, shortening its lifespan, aside from the added costs, resources, and time it takes to leverage a sander.
That's it! Try one of these three ways to magically transform your existing, fading wood floor. No matter how harsh it may initially appear, even after uncovering floors trapped under rugs for years, there's an opportunity to make your old wood floors look new!
Janet Holman has a hands-on approach to all interior design tasks. She draws from her experience in interior design when blogging.