7 Tips for Choosing the Right Bathroom Tiles
by Rohit on Jul 9, 2018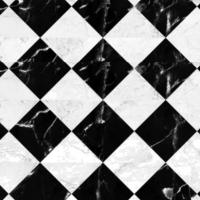 When it comes to renovating or designing a bathroom, choosing the right tiles can make the room appealing and elegant. With that said, it can be difficult to pick tiles when there are so many on the market- it seems like there is every color and finishes imaginable. Luckily, picking the best bathroom tiles can be a simple process.
Read on for some easy tips to choose the perfect bathroom tiles!
1. Choose A Color Scheme
The foremost thing is to pick a color scheme for the bathroom that complements both the size of the room and the theme of the rest of the house. Just choosing a color scheme will help narrow down your options from thousands of different tiles to just a few colors.
When picking a color scheme, you can go for a more modern look or a traditional feel to the room. Choosing bright, pale colors can make a small room feel larger, while dark colors can add a minimalist, elegant touch.
2. The Rule Of Three
After picking a color scheme, you can narrow down the design even more. Generally, most bathrooms look the best with three different, contrasting tile types. Although having accent tiles can add visual interest, too many different types of tiles can confuse the eye and ruin the atmosphere of the entire bathroom.
Pick your "must-have" tile- a lovely accent tile that you think will add personality to your bathroom. Even though some tiles might be more expensive, it can be worth it to splurge a little to achieve the right look, especially since you probably won't need that many square feet for a backsplash tile.
3. Texture Matters
Tiles don't just come in different colors, they also come in different texture finishes. Smooth, polished tiles give a modern, sleek look to any bathroom, while more textured tiles give a rustic feel.
When picking a texture, consider both the overall concept of the bathroom and the functionality of different textures. Smooth tiles are easier to clean, making them ideal for counters. However, smooth tiles can be too slick for a shower, making it easy to slip.
4. Pick A Size
Tiles come in all shapes and sizes, from tiny square inch tiles to enormous slabs. The sizes of tiles you pick can add depth and size to a room, or provide an opportunity for more intricate patterns.
Somewhat contrary to intuition, using larger tiles in a small bathroom can actually make the room look larger as there are fewer lines cutting the room. Small tiles can be used as accent tiles to contrast against larger, more muted tiles.
5. Remember The Grout
Grout can still form a part of the overall design of the bathroom and can be used in different colors to contrast or blend in with the tile design.
For example, in a smaller bathroom, the grout should be lighter in color and blend in with the tiles. This helps reduce the visual break between each tile and gives the illusion that the room is larger. However, grout can also be used as a creative way to add visual interest through contrast or even a pop of color.
6. Neutrals
Even though the tiles might be an opportunity to be creative and experiment with colors and design when it comes to the floors and ceilings it is best to stick with light neutrals.
Dark and bright colors attract the eye, so adding those colors to the ceiling or floor draws the eye away from the center of the room and creates the impression of a smaller room. Instead, stick with basic neutrals that will allow your beautiful tiles to take center stage.
7. Pick A Uniform Shape
Although tiles come in all sorts of shapes, it can be confusing to the eye to look at too many geometric shapes in one room. A good tip to avoid visual confusion is to pick a basic shape and have all the different tiles be on a different scale of that same shape. Keeping the proportions of the tiles similar will also make installing the tiles easier as all the grout will match.