How Often Do You Trim Maple Trees?
by Ben Mcinerney on Feb 4, 2020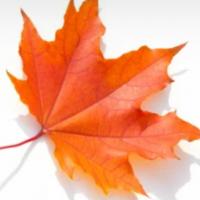 Depending on the age and the type of maple trees you have in your home, they should be carefully trimmed at the beginning of their third summer. This is particularly important for young maples. After that, you can trim the trees after 5 to 10 years for structural and aesthetic purposes. Trimming maples in their third summer enhances the tree's chances of healthy growth before you can work on the branches.
Once maple trees mature, they do not need regular trimming. In this case, you can only be keen on thinning branches, dead leaves, and branches to trim your trim. You may also want to trim maples to space them out before the pruning year.
When Is the Best Time to Trim Maples?
The best time to trim maples is during summer. During this season, maples produce less sap. Therefore, the maples will heal and harden faster than in any other season. It is also during summer that maple leaves develop fully hence, the best to prune because the sap stops running.
You can also trim maples during the dead of winter. This is the time when maples are dormant and don't pump sap up the other parts of the tree.
You may also be tempted to trim your maples for different reasons. Perhaps you want to get rid of encroaching branches to enhance the structure of your maples or to get rid of dead and diseased branches. In this case, you ought to consult an arborist before trimming.
Why do they Lose Their Leaves in winter?
Maples routinely shed leaves in winter. This is a cold season when chlorophyll, a major and significant light processing agent that also processes nutrients, and water dies. Chlorophyll dies as temperatures grow cold. While it is common for the trees to shed during winter and call for trimming, some trees may shed leaves during other seasons signaling an underlying problem.
Should I hire an arborist to trim my Maple?
Trimming a maple tree is not a hard task. However, hiring a local arborist is always important. An arborist will evaluate the state of your maples and employ the best trimming approach for the best results. What's more, a professional understands the entire process of trimming different types of maples. Remember, the best trimming approach is to first get rid of any diseased, damaged, or dead limbs.
The next step is to get rid of crossed branches that rub against each other or those that grow towards the crown. Cuts should be made perpendicularly as you snip off suckers in the right direction of growth and branch collar. Quality, reliable and efficient trimming shears should be used for good trimming.
Therefore, an arborist will carefully and professionally trim your maples. This is after assessing its condition for a proper trimming approach that will enhance the safety of your tree, your safety, and that of the arborist. A certified arborist will also offer professional advice on how often do you trim maple trees to help you grow a healthy tree.
3 DIY Tips
For whatever reason you would like to trim your maples, here are 3 DIY tips to observe.
1. Trim during summer or late fall. This is the time when your maples are dormant. The dormancy period prevents excessive production and flow of sap from trimmed branches. Therefore, the cut would heal fast.
2. Use the right tools. There are quality hand pruners designed for maple trees or their branches that are under 1 inch. You can also use lopping shears with 2 to 3/4 inches. However, for larger branches, you need to use a pole pruner for quality and effective trimming.
3. Observe safety when trimming. The safety of your tree is crucial. Get rid of any dying, dead, or broken branches first. Ensure you get rid of these branches from where they connect to the trunk. If there is any diseased or weak branch, trim it up to 6 inches into the healthy part of the tree or wood. Ensure that each cut is 1/3 in diameter above the lateral branch. To avoid rubbing wounds and prolonging the healing period, you need to take out one of any crossing branches. Most importantly, try to limit your pruning to ¼ of the tree canopy in any year that you choose to trim.
If there is a need for more trimming, consult an arborist to avoid harming or killing the tree.