3 Appliance Upgrades Worth Making
by Guest on May 8, 2019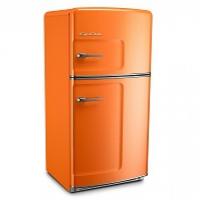 Most individuals enjoy using their trusty old appliances until there is a breakdown. But there's a whole world of new options out there to get us closer to living like George Jetson every day. Here are three appliances you should definitely be on your way to the store to replace right now. Just make sure you don't read and drive. (Read, then drive.) Your wallet and your home will both thank you. 
Your Air Conditioning Unit
There's a better option to your AC, and it's going to cut down on all the dads out there complaining about cooling the whole neighborhood. It's called a ductless mini-split unit, and it will make all of your cooling dreams come true. You'll have the power to control the temperature in individual rooms with this upgrade because it doesn't rely on vents and one thermostat. Instead, you'll have small individual units throughout your home, each with its own set of controls. 
A ductless mini-split unit is not only going to save you from family thermostat wars, but it's going to save you money as well. There's no wasted energy or cool air with a ductless mini-split unit, and that means big savings for you and less temperature-related animosity for everyone in your home. 
Your Washing Machine
If you haven't upgraded to a front-loading washer yet, you are overdue. Imagine having cleaner clothes with less effort, all while using about 37 percent less energy to operate. That is the power of a front-loading washing machine. You'll save money on electricity and water, while your favorite outfit gets a bright new future. Literally. A new Energy Star washer is about $750, so you'll be saving over $100 a year. Moreover, these babies are built to stand the test of time. It's completely worth it to go for this one. 
Your Refrigerator
Now that you've taken care of your AC and your washing machine, your food is probably a little jealous. It's all about efficiency yet again when it comes to new fridge models. A new model can use up to 60 percent less energy. Refrigerators can be repaired, but if yours is more than 10 years old, repairing is not going to give you the drop-dead amazing savings of a brand-new replacement. 
Once you take savings and cool options like a smart fridge with touch-screen door features into account, you'll be wondering why you haven't already taken care of this upgrade. Imagine not having to open the fridge to know what you can make for dinner. It's a crazy thought but entirely possible with a smart fridge, which means less time spent answering questions from hungry kids on what to eat. However, do it for your wallet and consider that part a fringe benefit. 
The bottom line is that while most home appliances can be repaired and maintained, that's not always the wisest choice in the long run. Making an investment upfront by upgrading appliances such as your ductless mini-split unit is well worth it. All three upgrades can make your life easier and save you money. Life doesn't often offer the chance to have your cake and eat it too, so grab a fork and take advantage of modernity and comfort.