7 Tips for Styling and Decorating Your Apartment Balcony
by Joe Goldstein on Mar 26, 2020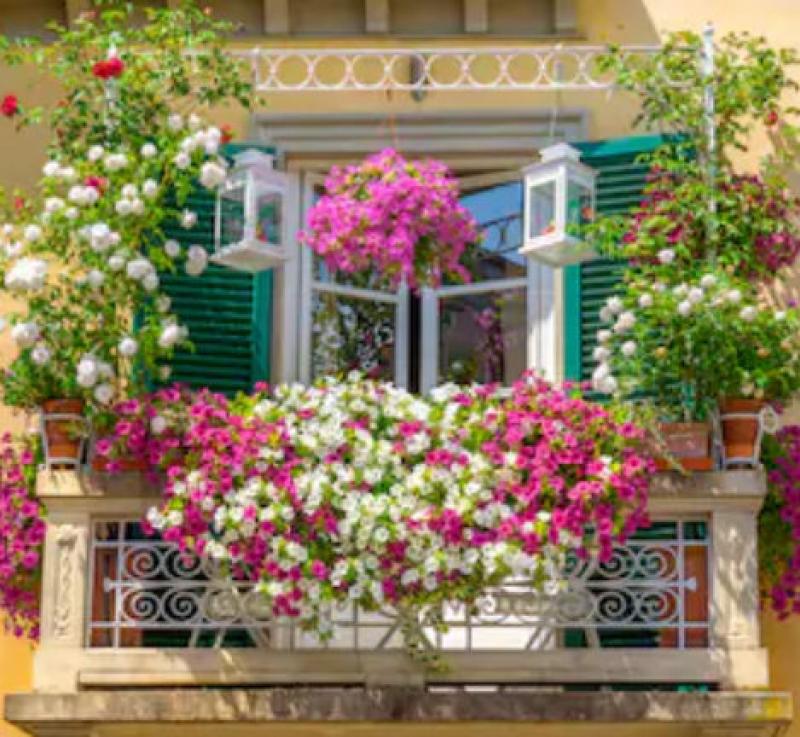 If you are lucky enough to have an apartment with a balcony, you might want to find some ways that you can decorate it to enjoy it in the summertime. There are many things that you can do, based on your budget and your preferences. Below are 7 tips that you can use for adding some style to your balcony.
Use Gorgeous Greens
One of the best ways that you can add style to your apartment balcony is by bringing in some plants. You can choose anything from flower boxes to hanging plants. You can even get creative and use it for growing some fresh herbs for cooking. Who says you can't have a garden when you live in an apartment? Not us!
Learn more about some of the best plants for apartment balconies.
Bring Out Cozy Charm
Do you want to add something extra special to your balcony? Why not bring some of your personality out of your apartment and onto your balcony? Decorate it with your favorite color or make it into a cozy outdoor reading nook with a few books and a comfy chair?
Add Some Color
If you're not allowed to paint your balcony itself, why not add some color to it with some bright furniture? You can use accents, rugs, and other things to make your balcony pop.
Go Bright & Bold
Ready to stand out from other balconies in the apartment complex? Then you are ready to bring in some bright yellow furniture and cushions. You'll never have to wonder which balcony is yours again.
Create a Party Place
Do you love to entertain your family and friends? Make sure that your balcony has a lot of seating. Depending on its size, you can get a couch or just a few chairs to put around. And don't forget to have places to put drinks.
Give It the Textured Touch
This doesn't mean that you have to use all vinyl and canvas. Why not bring in some sheepskin or even some filmy fabrics to give it a luxurious look and feel? The sky's the limit. Look around and see what you can find.
Keep It Simple
Don't have a lot of money or don't want to make your balcony overly decorated? You can enjoy it with just a small table and a chair or two. Make it the way you want it to be and own it!
Are you looking for a way that you can make your balcony stand out? Whether you do it by adding some greens or by just keeping it simple, don't be afraid to bring your personality to your balcony. Even if you can't paint your balcony itself due to it being a part of your apartment, there are a lot of things that you can do to decorate it without breaking any of the rules. Try out some of these tips above and see what you can do to give your balcony a personality of its own.