Pros and Cons of Concreting Your Outdoor Area
by Dion Cobbin on Jul 3, 2022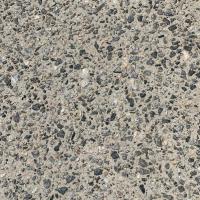 If you're in the process of looking for a new driveway, patio, pool surrounding, or path you may be looking up the option of concrete. Here are a couple of pros and cons to keep in mind when making the decision. 
Concrete is a durable surface made out of cement, air, water, sand, and gravel. There are a multitude of colors, rock sizes, and designs you can choose from. Concrete stencils are also available enabling patterns, wood designs or shapes to be etched in. This makes it easy to optimize the design of your outdoor area. Because concrete is in a somewhat liquid state, outdoor designs and shapes are easily installed, meaning your paths can curve around trees or landscaping features. The installation of concrete is done by formwork being placed on the perimeter of the desired shape or layout. Keep in mind it may take some time to dry and could mean a couple of days before foot traffic is allowed. Another pro for concrete is the maintenance aspect, you will not have any weeds growing between the cracks like other outdoor flooring surfaces, therefore no weeding is to be done 
Concrete can sometimes be slippery when wet if you opt for a honed or polished concrete finish, other Decorative Concrete can be a great non-slip surface such as exposed aggregate, liquid limestone or a brushed finish. 
The cons to concrete are cracking, staining, and accessibility to the ground underneath. There is only one fix for cracked concrete and that is the replacement of the slab. Cracking can occur from heat expansion and shrinkage, tree stumps and roots lifting the concrete overloading the concrete with large heavy items, and the ground settling underneath. This can all be minimized or avoided by proper preparation and setup, tree stump grinding if required and precise cuts being made in the concrete at the time of installation, allowing for the expansion and shrinkage. Cracking will be more likely to happen in the cuts as it is a path of least resistance. This does not affect the overall strength of the concrete slab but it is to be minded that if overloaded with the weight it will crack. Stains can be minimized by a good sealant being placed over the concrete once dried. The concrete will need to be acid washed to remove any substances or spills that will not allow the sealer to stick. Once the sealant is on your concrete area will be less resistant to staining if cleaned up quickly. Access to ground or pipes under concrete will require a lot of effort by contractors and may result in ripping up the slab. 
An earthmoving company may be required for prior preparation to remove or add soils, leveling your outdoor area for the formwork to be laid. 
Overall concrete is aesthetically pleasing and less maintenance than other options such as paving or decking. But careful planning and preparation is advised to prevent the need for access underneath or cracking.