Lawn Care after Summer: 5 Useful Tips
by Guest on Oct 8, 2013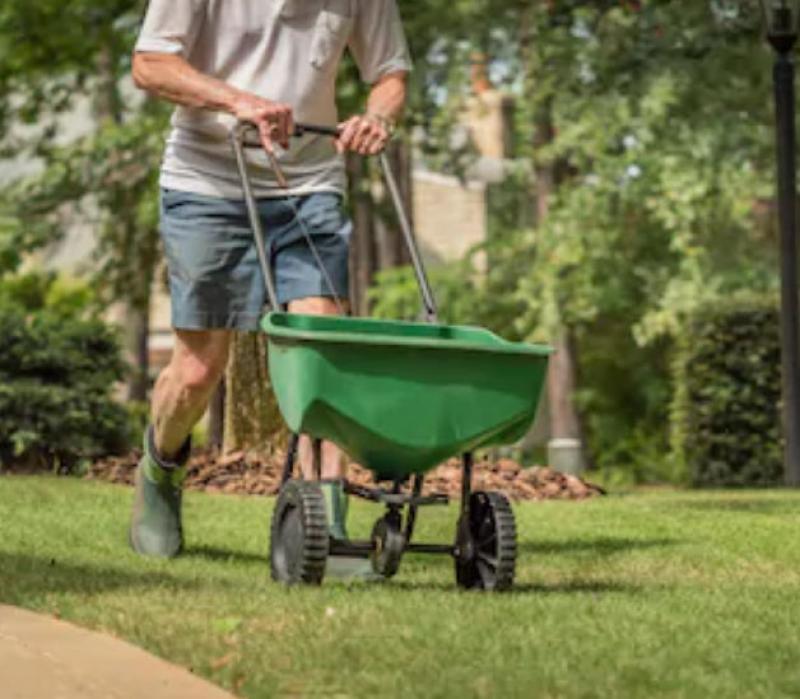 When summer draws to a close a lot of homeowners tend to forget about taking care of their lawns. The mentality seems to be that as Winter gets nearer and nearer there isn't much that can be done in terms of lawn care. This mentality is about as far away from the truth as you can get. There are loads of things that you can do to take off your lawn once summer has passed. Read this article to uncover 5 useful tips to take care of your lawn through Autumn and Winter.
#1 Rake Your Lawn
Once summer is over it's incredibly important that you rake your lawn fairly frequently to look after it sufficiently. You're right it's not one of the funniest things that you can be doing but if you want to keep your lawn in good condition over the colder months it's essential that you do it. Make sure that you completely remove all the moss, dead leaves and other dead material that gets caught in the grass.
Note: If you have a large lawn or a lot of trees surrounding it may be easier to purchase a lawnmower that allows for a vacuum system or collection bag.
#2 Make Sure The Soil Is Aerated
Aerating your lawn is essential to allow oxygen, water, and fertilizer to reach the roots of the grass and fall is the perfect time to do this. There are a few different ways that you can go about doing this. You can do it manually by using a pitchfork to punch holes into the soil and then sprinkle a bit of fine sand into the holes or you can use a machine. Lawn aerators are usually gas-powered machines that you can push around that punch the holes in the ground for you. You can rent them out for as long as you need them.
#3 Weed
With summer safely around the corner, the last thing that you want is weeds taking over your entire lawn. All this will do will make taking care of your lawn a lot more difficult and will leave it looking incredibly shabby. It's up to you which weed killer you choose to use, but always make sure that you read the label carefully to ensure the best results.
#4 Then Feed
Once you have gotten rid of the weeds plaguing your lawn it's important to feed your lawn properly. Most of the experts agree that the fall is the perfect time for you to do this task. This is because it is a time where the leaves of the grass grow much slower than in previous seasons but the roots of the grass keep on going quickly. Therefore you need to make sure that you apply some high-quality grass fertilizer to all the grassy areas to keep your lawn in tip-top condition.
#5 Fill In The Gaps
Autumn is a fantastic time to fill in any bare gaps that you may have in your lawn. There are many different ways that you can fix-up bare patches. The manual(and most popular way) is to purchase some all-in-one lawn repair mixture and sprinkle it over the gaps in your lawn. This mixture is specially designed to fix these gaps as quickly and as effectively as possible. The other way is to purchase strips of turf and to fit them into the bald patches. However, this is a little most costly, laborsome and time-consuming.
This is a guest post by Nate Miller a freelance writer who shares his thoughts on various blogs. Nowadays he's writing on behalf of ExMark.