DIY Home Improvement Project Ideas
by Guest on Jul 17, 2017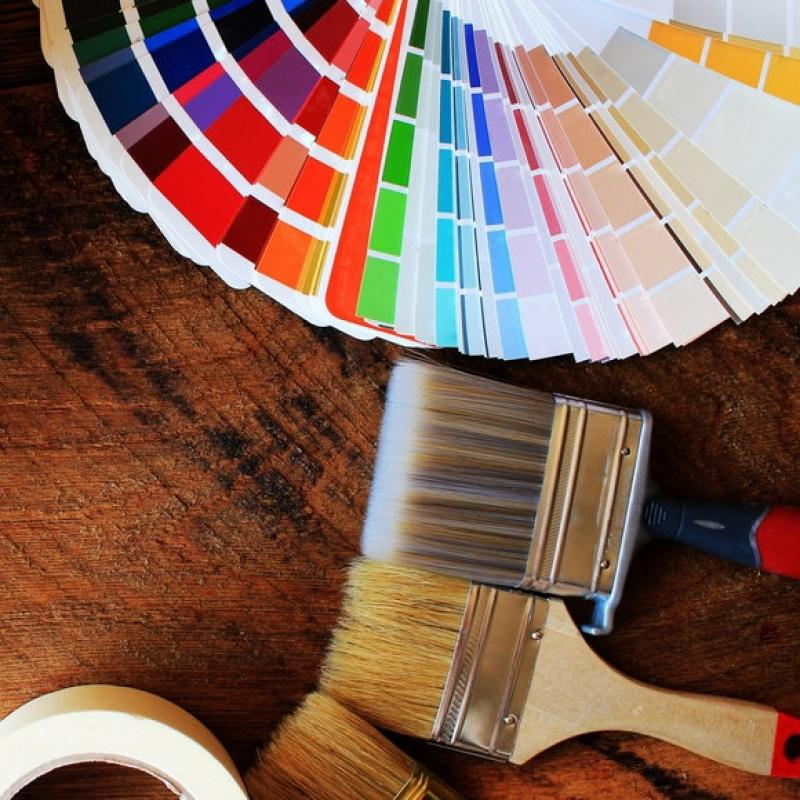 Everyone wants a beautiful home that they can feel happy and relaxed in. Remodeling your home doesn't need to burn a hole in your pocket either, do-it-yourself projects are great for making your home more comfortable, valuable, and functional, on a budget.
It may feel like there is so much you want to do to your home in one go. However, the best way to approach it is to give yourself a weekend to complete one task and try to do 1-2 tasks a month. Slowly but surely, your projects will come together and your house with begin to feel more like home.
Here are some affordable projects you can do to your home, all without hiring an expensive contractor.
Install a beadboard ceiling
It can be a real shame when a beautifully decorated and designed room is ruined by a popcorn ceiling. These are outdated and don't add that great finishing touch like a beadboard ceiling does. You'll need to purchase a beadboard from a local hardware store and measure it out correctly so that it fits your current ceiling.
It's important to line it up correctly; the best way to do it is to measure twice and cut once. Although beadboard is relatively cheap, you don't want to be ruining slabs by making the wrong cuts. Installing a beadboard ceiling is not that difficult and the transformation it brings to a room is worth it.
Create clever storage
A minimalist design is beautiful when done right and also gives a lot more space in a room. If you build compact storage within your cupboards, you create much more space to store things away. It's a great idea to keep your stuff organized and you can close the door on all of the storage, hiding it away.
Pick up some cheap shelves from a hardware store that are suitable and fit in your closet and arrange them how best fits your needs. You can add in rods for hangers, hooks, and pretty baskets for storing random objects. They are all inexpensive objects that will help you make your closet more functional.
Repaint rooms
A great color scheme can make even a boring room look great and a poor color scheme can make an amazing room look out of place. Use an online color palette maker or scroll through Pinterest for inspiration. Once you have decided on your colors, you can give the room a fresh lick of paint.
Don't forget to prep your walls, patch holes with filler and sand and smooth them down. Preparation is the key to paintwork and as long as you do this part correctly, the outcome with be great. Don't forget; painters tape for the edges and plastic drop sheets for furniture.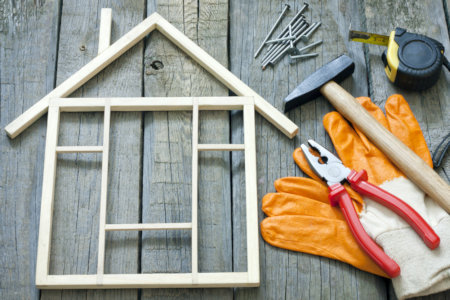 Add decking
By adding decking to your home, you instantly increased the value. Outdoor living spaces have become much more desirable. If you're not looking to sell your house, it's also a great place for you and your family to hang out. A decent table and chairs and a good BBQ and you can spend warm evenings outside having dinner and spending quality time with the family.
You do need specific tools to install decking like a band saw etc. But it is much easier to install than paving and it's long-lasting and very durable. Create a deck plan before building and then place in the deck footings and cut and lay your joists. Make sure you prep your deck wood and waterproof the bottom of the planks! Then you're good to lay your decking and add end caps.
Replace lawns
The main thing that makes a garden look crisp and fresh is a nice, even lawn within a well-maintained garden. It's common for grass to become brown in patches and be worn away, leaving only mud. Replacing lawns with artificial grass is a great way to spruce up a garden and keep it looking perfect all year round.
Artificial grass is soft and looks almost natural, but it just has that freshly cut look all year round. It requires no maintenance, so you can even get rid of that lawnmower.