Landscape Designs for Backyards without Grass
by Guest on Jul 2, 2014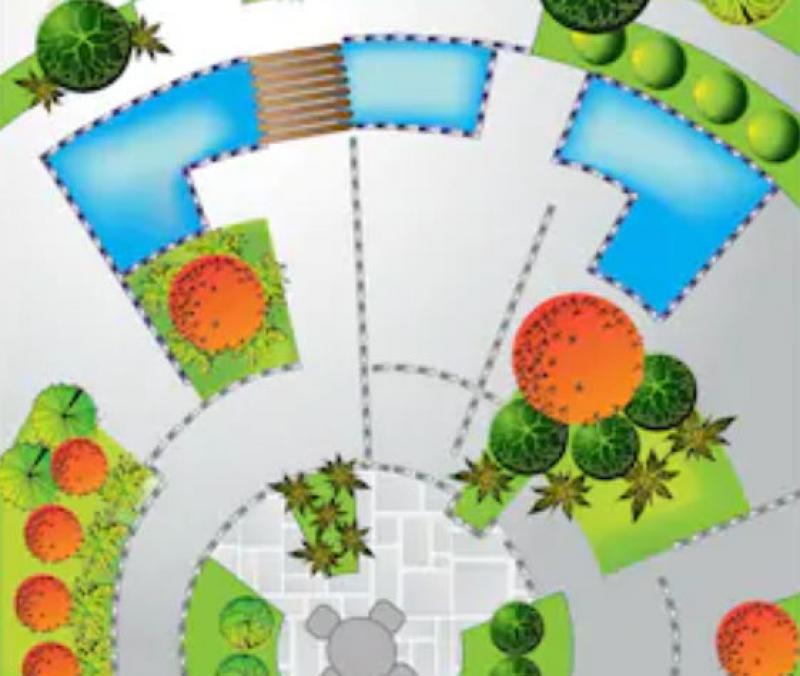 Having a lawn in your backyard may be quite tedious and expensive. For maintenance, it will need large amounts of fertilizer, water, and even gas. So, if you are not up for those, you might want to learn about some landscape designs without grass in your backyard. Here are some landscape design ideas for backyards without grass.
Instead of grass, you can try covering up your backyard with other plants and flowers that are not as high maintenance or as expensive as a lawn grass. You can also opt to grow some plants which might give you something in exchange for the maintenance you give – fruits and vegetables maybe.
If you want to make your backyard more beautiful, you can create patios, pathways, or decks. This can give you a place to rest while also nicely covering up your backyard. You can use different kinds of materials for this idea. You can use wood, slate, rocks, cobblestones, marble, concrete, and the likes. The choice will depend greatly on what the frequent weather is in your area or the theme of your home so that your backyard will be more effective.
You can also add some additional features in your background that will add beauty to the entire landscape. You can add in a small pond and take care of Koi fishes for a more relaxing garden. You can also add a small playground area if you have small kids so they can play around in the sand right in your backyard. If you have a bigger backyard, you can also build a nice swimming pool. You can also go simple by just adding some yard furniture sets on your backyard or even install one directly on the deck.
Here are some nice landscape ideas for backyards without grass. Notice how they have creatively used additional features and elements just to make their backyards appear serene and beautiful.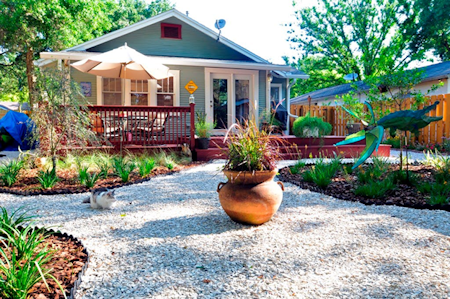 This backyard made use of crushed pebbles or rough aggregates to build a pathway. Instead of having just a plain lawn, they omitted it all together and just made sections in their backyard and placed a path. They added various plants on the sections they created to make it more beautiful without overly decorating it.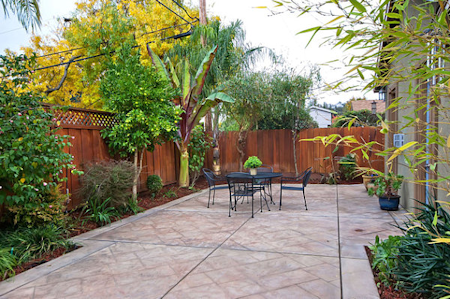 For this next backyard landscape idea, instead of having a yard full of grass, they opted to have a patio. The space is small yet it was landscaped to look elegant and peaceful. They also added some lush greens on the sides to make the area feel more relaxing. They also added some yard furniture to have a simple place to hang out.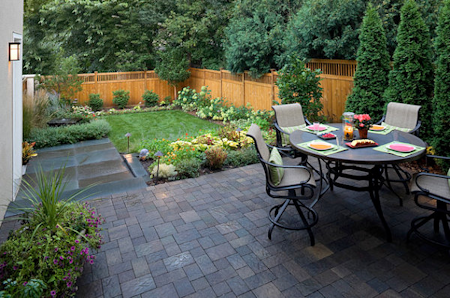 This backyard landscaping idea is also designed for people with small backyards and those not wanting any lawn. This backyard added a pondless water design. They have also landscaped all the greens and flowers to put the focus on the pondless water design as well as the yard furniture situated on the side. They have used slate tiles, cut in large and small sizes to cover up the entirety of the backyard.
Reference:
http://bayfriendly.blogspot.com/