Fall and Winter Prep Guide to Beat the Cold
by Guest on Nov 24, 2015
The leaves are falling and the holidays are here. It's best to prepare for the colder months early than to find yourself in a jam when they're suddenly here in full swing. The major points are maintaining the heat in your home, raking leaves, and clearing the snow when that falls.  Whichever winterizing tips your home needs, double check with this article and make sure you're in the clear. Here's a list of things to prepare for when the colder seasons finally hit.
Leaves and Lawn Care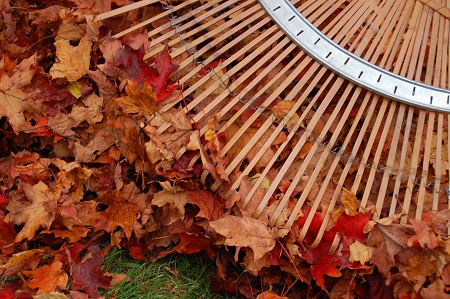 When the leaves start to fall on your property, you're going to want to either have them removed or mulched on your lawn. Mulching is an often underrated form of leaf removal, and can be incredibly beneficial to your lawn. Removing leaves is necessary for lawn care in the long run, because any leaves that remain during the warm months will cut off sunlight to the grass and potentially damage your yard. Also anything that gets snowed on becomes harder to remove after the winter is done.
Should there be a lot of trees on your property, it may be in your best interest to hire either tree trimming or tree removal for your home. Broken branches, fallen twigs, and random debris from the treeline can add a lot to the amount of time it takes to clear your yard and roof. Tree trimmers can take care of the problem before it even starts.  
If you have an irrigation system, that needs to be winterized as well. Be sure it's completely turned off and that there is no water running through the system. Unchecked liquid unfortunately has the tendency to freeze and expand in the cold, thus damaging your property. Also be sure to remove the outdoor hoses and if necessary, the spigots as well.
Gutters and Ice Dams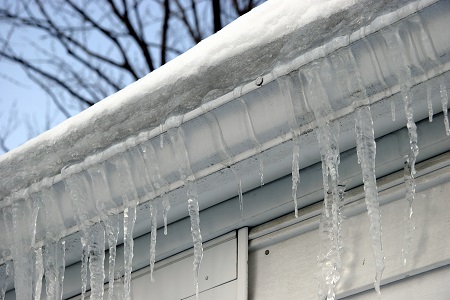 You'll want to make sure your gutters are completely clear of twigs, leaves, and debris. It can be a pain, sure, but luckily you can hire professionals for gutter cleaning in your area. They'll be able to guarantee that your home is free from blockage and no longer susceptible to ice dams over the winter.
Ice dams can be particularly damaging in the case of prolonged snow or cold. They start in your gutter and can potentially reach the inside of your home if left unchecked. Be sure to either clear them out before the cold season hits, or if ladders aren't your thing, have a professional do it for you.  
Decks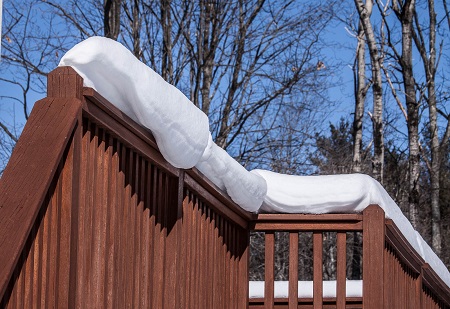 Often overlooked in winterizing one's home, decks take a lot of damage from snow. This is especially true when the decking already needs repairs before the cold hits. Any cracks, chipped paint, or old finish can get pushed and pulled around during the contracting nature of cold weather. So be sure to have any necessary repairs done before it gets too cold out. Your deck will thank you for it.
While you're at it, be sure to check on your driveways and walkways before the snow falls. Keep salt or snow melt at the ready before ice has a chance to build up on your property. If you have pavers, double check with the manufacturer to make sure that rock salt won't harm your patio.
Insulation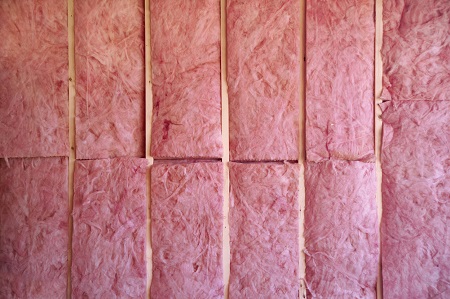 Making sure your attic is properly insulated often goes over homeowner's heads. Most homes' attics can be outfitted with fiberglass batts, which are one of the most cost effective and reliable methods of insulation. Otherwise fill in the nooks and crannies of your home with blown in loose-fill to keep your home warm in the winter. As an added bonus, proper insulation doubles as cooling material during the summer weather. That's right, insulating your home saves on energy bills all year round.
To make sure your pipes don't freeze or burst, feel free to get them properly insulated as well. It won't take much, just a layer of foam will make for a quick DIY project. Conversely, you can always have a plumber properly outfit your home's piping with insulation. Either way, your home will be a little warmer for it.
Article written by Sean Mahan, also a writer for largepro, a company that connects homeowners to reliable, affordable and professional contractors for their home improvement projects. Check more on Twitter.